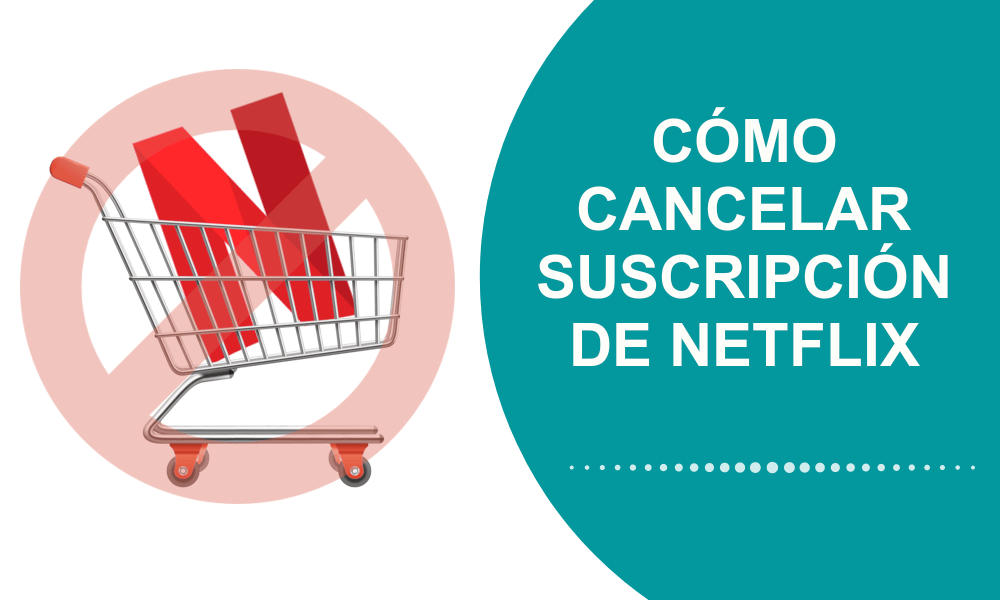 In this post you will learn how cancel or unsubscribe from Netflix plan or subscription so that they no longer charge your credit or debit card. Likewise, we will provide you with Netflix phones to cancel the service if necessary.
The Internet has been a major catalyst for great change in all respects, and when it comes to entertainment, it has not been short.
Previously, we could only enjoy movies solely through theaters, but today, with the internet and the birth of Netflix, that has changed. Now, we can be from the comfort of our homes and enjoy a good movie marathon.
However, when create a Netflix account and wide catalog that Netflix can offer you, you may not be completely convinced, and want to cancel or unsubscribe from the plan or subscription you purchased Netflix with your credit or debit card.
Join us throughout this tutorial, where we will teach you step by step how to cancel your Netflix subscription so that you no longer pay more.
Cancellation forms
exist different methods to be able to carry out the cancellation of the Netflix service, and each of them has their reasons why they should be taken.
For example, if you need to cancel the service in an emergency and you do not have internet, you must call the Netflix phone number to be able to cancel the plan or subscription.
We present all the alternatives you can follow to be able to cancel the service and, thus, stop paying for the service forever.
Cancel Netflix by phone
This method can be used in case you need help to unsubscribe Either because it gives an error, or you can't find the billing section, you have an emergency to cancel it, or simply because you prefer someone else to cancel it for you.
With just one call, the support agent in charge will be able to unsubscribe from the platform. The process is too simple.
Follow these steps to be able to cancel your Netflix subscription via phone:
1.- First, you must call the number 900 866 616. They will not charge you a fee for calling that number.
2.- When the call is answered, you will have to request the cancellation or cancellation of your Netflix subscription. The support agent will likely ask for some of your information to verify your identity, and perhaps a recent proof of payment.
3.- If the data that the operator asked you validate your identity before the account, will proceed to delete your Netflix account, and with it, your bank details so that you no longer pay for the service.
IMPORTANT NOTE
If you hired Netflix through a promotional package from a company such as an internet provider (such as Megacable or TotalPlay in Mexico), a telephone company such as Vodafone, or any other company, you will have to speak with them directly to unsubscribe. Netflix subscription from their plans that they offer you.
Cancel Netflix from PC or SmartTV
If you are from a computer (either laptop or desktop), or through a SmartTV, you must follow the steps in this section.
Although the Smart TV has its own Netflix application, it is best to access it through the browser to have all the available options; the same goes for the PC.
Follow these steps below to be able to cancel your Netflix subscription and no longer pay anything from your credit or debit card:
1.- First, access the browser of your preference on your PC / SmartTV.
2.- After, access the Netflix portal. You can access directly through the following link: https://www.netflix.com/es/.
3.- When you are inside, at the top right, you will find a red button that says «Log in«, Press it.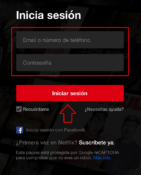 4.- Then, put your login information in Netflix, and when you are ready, click on «Login».
5.- After that, if you have several profiles, select the one of your preference. If not, you will enter the main portal directly. Located in the top right your user icon and hover over it.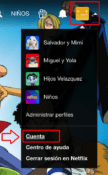 6.- Once that is done, click on the «Account» section, in order to access the settings, and thus cancel or unsubscribe your Netflix subscription.

7.- While there, in the "MEMBERSHIP AND BILLING" section, click on the button "Cancel membership»In order to cancel your Netflix subscription, and thus, no longer pay with your credit or debit card.
Cancel it from iOS
For those Apple users, there is a section in the iPhone or iPad settings to unsubscribe from Netflix.
Apple has been very ingenious with this innovation, and we don't know if you already knew this, but from a section in the settings of your iPhone or iPad, you can manage ALL the subscriptions of the apps that you have paid for.
Follow these steps to cancel the Netflix plan on your iOS iPhone or iPad:
1.- First, go to «Settings»From your device.
2.- Then, locate the section «iTunes and App Store«, And access within it.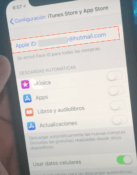 3.- Then, click on the «Apple ID«.
4.- Once pressed, you will get a pop-up window. Click on the option «View Apple ID«.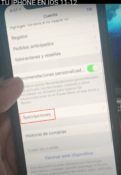 5.- Then, scroll down a bit, and press the «Subscriptions«. That's where all subscriptions are managed, and where you can unsubscribe from Netflix from your iPhone.
6.- After that, press the red button «Cancel subscription«, To finally unsubscribe from Netflix, and thus stop paying with your credit or debit card.
Finally, we would like to tell you that, on the internet, there are many alternatives to Netflix to be able to enjoy movies that you might like to see.
---
We hope this article has been very helpful for you. Do not forget that in this blog we have more topics related to Netflix platform. Visit us!
See you in a new post, reader.