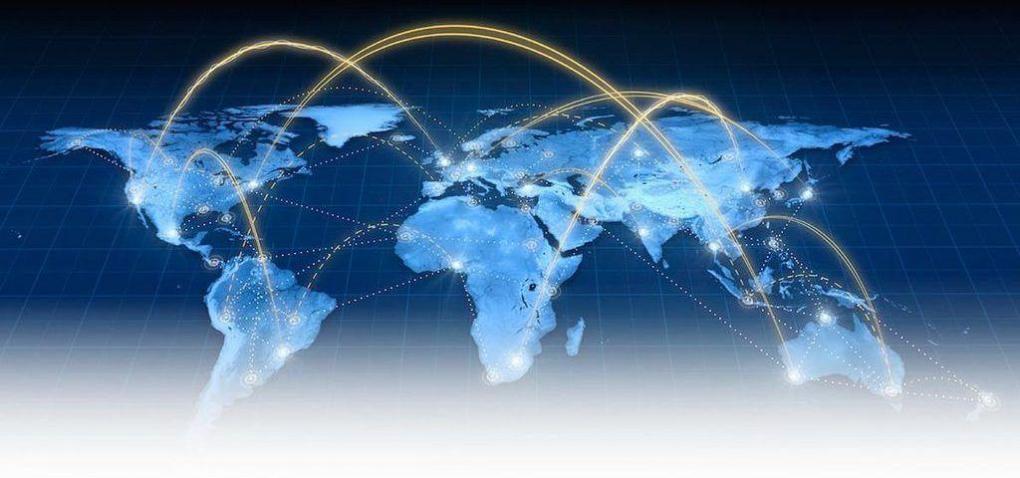 Because they are important to pay attention to cryptocurrencies? What benefits will have for me? Let's take a look at this post so you realize… ENTER!
WE START:
Cryptocurrencies… what exactly do we mean by this term? Many people just hear from them walk away, they think they are useless and have no future, but they have such a future that they will be the most used form of payment in a very short time. What do we mean by "cryptocurrency" exactly ?:
What are cryptocurrencies?
Cryptocurrencies are also known as "virtual currencies"Is a new technology that is revolutionizing the concept of finance around the world. A cryptocurrency is money that is available on the computer, safely, allowing us to make national and international transactions in just a matter of minutes and with a few clicks.
Entering context with a success story:
Norwegian Kristoffer Koch accidentally invested $27.00 USD in the cryptocurrency called 'Bitcoin'. Koch used to work on his thesis on internet encryption in 2009 when he came across this coin, which, at the time, was a small experiment in creating a virtual currency. However, Koch forgot his investment and until the moment when he began to talk a lot about this virtual currency, he began to look for the key that he had used to access his "wallet" or "virtual wallet". When he least expected it, his 5,000 Bitcoins were equal to $886,000.00 USD. Koch as soon as he could he sold a part of his Bitcoins and with the money he bought an apartment in the exclusive Toyen area, in Oslo, Norway.
Returning to our topic ...
Now, you say: I don't need them, because I can buy using PayPal and my credit cards ...
And I could answer you: okay, paying very high bank transaction fees, giving more money to the corrupt government ...
I don't want to get into very technical topics, because the question here is to explain this trend of the future:
Examining the beginnings of cryptocurrencies:
Cryptocurrencies were born in 2009, with Bitcoin, a coin that managed to make THOUSANDS of millionaires around the world. But how did he do it? Let me explain to you first how cryptocurrencies get started:
All coins go through three phases:
Initial coin value.
Community formation.
Public launch.
Point 1 refers to an initial value that a cryptocurrency has when entering the market, which is very low cost, and its status is private (it is not official to carry out transactions for money or external purchases).
Point 2 refers to its diffusion. Once it enters the world, its survival lies in more and more people using it. This increases its value per coin for each more user who uses it.
Point 3 mentions that when there are already millions of users using it, the cryptocurrency becomes public (that is, it can be used to exchange official transactions for money around the world, buy on websites that endorse it, etc.), and at this point, It is already well known to millions of people.
What are the advantages of using cryptocurrencies?
There are many advantages of using cryptocurrencies, but the most favorable are the following:
They are encrypted: It is what protects the security of the cryptocurrency; They are encrypted, so they cannot do fraud or data theft.
Low transaction costs: is the big difference compared to banks, the costs are VERY lower for each transaction.
Instant payments: payments are INTERNATIONAL, are made in a matter of seconds and it is easy and fast.
Trend: they are a world trend; millions of people around the world use it.
Secure transactions: they are VERY VERY SECURE, because they have efficient and powerful algorithms to prevent attacks against security vulnerabilities.
Anti-inflation: it does not have an imbalance due to demand and production (this point will focus more on the bottom of the post).
So ... why did Bitcoin create many millionaires?
As I explained, first is the initial value, and in the case of Bitcoin it was 0.1 EUROS each coin. Some people bought hundreds of these coins to see what it is or what use they could give it, and in the case of others, they only saw pass the train, they thought it was useless. As more and more users started using it and making transactions, its value increased. See the following graph: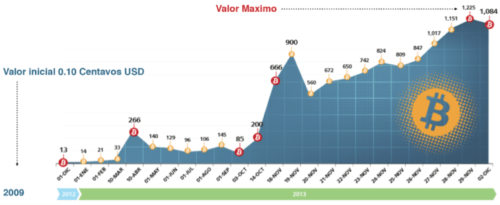 Awesome isn't it ?! Bitcoin is the leader of cryptocurrencies today, and obviously by this point it is a public cryptocurrency. BUT WAIT, this graph is out of date, the value of Bitcoin is currently more than 7,000 euros EACH.
Would you have bought 1,000 cryptocurrencies when in 2009 they were worth only 0.1 euros each? NO DOUBT THAT YES! That is why they will be the trend of payments.
The train is coming again! The cryptocurrency that is thought to be #1:
Don't be depressed, the train comes with a new opportunity! There is a cryptocurrency that will be the powerhouse, and it is just starting, it is worth around 20 euros each and has better characteristics than Bitcoin. DON'T MISS THIS OPPORTUNITY!
Join the financial revolution!I want to know more
Doubts questions?
I hope I have helped you and I hope you are done with the post. If you don't understand something, contact our team using the floating chat (located in the lower right part of your screen) to leave us your question.
You can see our most recent posts on our page start from the blog. Like us on our Facebook page so you don't miss any news.
GOOD MORNING AND GREETINGS FROM OUR TEAM!