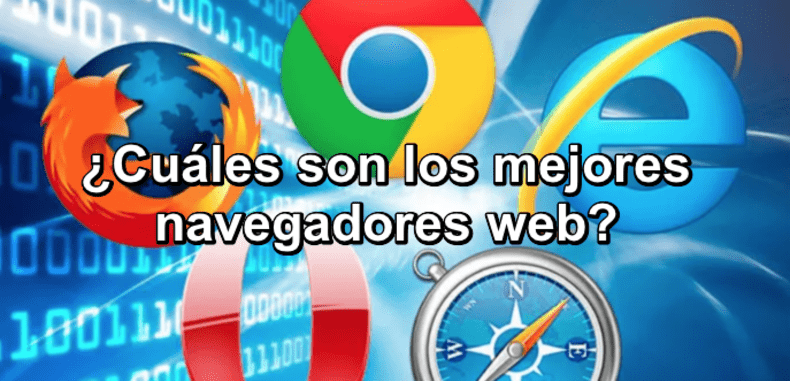 In this post you will see what they are the best internet web browsers that exist for PC and Android, we will also give you our opinion of why we think they are the best. ENTERS!
WE START:
Unquestionably, for years the most popular browser and used by most of the people the powerful Google Chrome.
It keeps innovating to stay in the first place among the best internet browsers for Android and PC.
Regardless of the operating system your computer uses (Linux, Mac OS or Windows) or mobile (Android and iOS), most have it downloaded.
However, it is not the only browser that exists, many are unaware that there are other browsers that have very convenient functions more and now we will talk about it.
Nowadays, there have been countless internet browsers that allow access various websites, but not all of them meet the strict standards that users demand.
We will provide you with a TOP of the best browsers web that currently exist for PC and Android, as well as why we think those are the best.
Opera
Opera is one of the best internet browsers and this year I present its new version, which is Opera Neón.
This new browser has a totally new interface, where you will not find any tabs, but they appear as bubbles.
Both the quick access and the address bar are floating. All this in order to make the fully visual internet browsing experience.
In turn, it offers the option of watching videos in a unique way, such as having a split screen.
In addition to having tools to work with images in various ways, along with thumbnails of the content of the pages you are reviewing, among other functions.
The Google Chrome search engine enters the list of the best internet browsers for Android phones and PCs, for be among the most popular browsers.
It also has very good characteristics, and others can be included. additional tools, using extensions.
This search engine is useful for any Windows, Mac, Linux operating system and mobile devices, regardless of their version.
A special advantage of this search engine is that it has synchronization of everything related to your account and supports several profiles.
In addition to providing support for your extensions, applications and themes from the Chrome Web Store.
Mozilla Firefox
Now we will talk about Firefox, which has great features. In addition to having add-ons that allow you to add more features.
Among the benefits is the sync multiple devices between these Chrome.
Likewise, it is compatible with all operating systems such as Windows, Mac, Linux and those of mobile devices such as Android and iOS.
Also this search engine provides support for your plugins and themes. Optimizing RAM and power consumption.
Vivaldi
A search engine that you should also try is Vivaldi since suits most tastes, and it has a great reach.
In fact, it has the feature that you can take notes while browsing a web page.
Also has mosaic panels for greater visualization And navigation is fast and smart, so you can quickly access features.
You can also fully customize the browser, choosing colorful themes and even create your own theme.
We have previously commented that many web browsers have come outIn fact, there are still too many, but not all of them are in the TOP of being the best.
Some of them don't meet standards simply because they don't process data quickly, the user interface is lousy, or they don't provide plugins (or extensions) ...
It is diverse, but if you want to see alternative options to the best browsers you can find on the internet, then we present you another alternative browser.
Maxthon
First there is Maxthon, which is a very fast browserespecially for the most popular devices.
This is available for Windows, Linux or Mac operating systems. It has some very interesting tools.
Among these tools, Maxnote: which is used to save notes, pages, as well as screenshots of sites, including clippings in the cloud, up to 1GB free.
It also has support for Windows operating systems, and that of mobile devices such as iOS and Android.
As with the PassKeeper tool: which is nothing more than a password manager, secure and smart, which has AES256 ciphers; with technical support for various platforms.
An additional of this search engine is UUMail, which is an unlimited mailbox.
Try as soon as you can Yandex Browser, which is a good browser, since it is safe and fast, very fast and that has turbo mode.
This is a feature that all browsers should have, that is, it puts you into turbo when your Internet speed slows down.
It also provides the option of customize everything according to interests, on the home page.
Additionally, this search engine probes if the pages you enter contain viruses or are fraudulent.
Which is an advantage for everyone who trades on the net and wants protect your transactions.
It also has a smart address bar, which gives you additional information that may be relevant to you.
In common with other search engines, it has the ability to customize itself to your liking, with the plus of limiting personal things.
---
I hope this article has been helpful for you identify which are the best browsers that you can use to access the internet.
Before closing the post, I would like to comment on these related posts that could interest you a lot:
How did you like the post? Do you think these are the best internet web browsers for the PC or for Android?Send us your comment!
See you in another article.