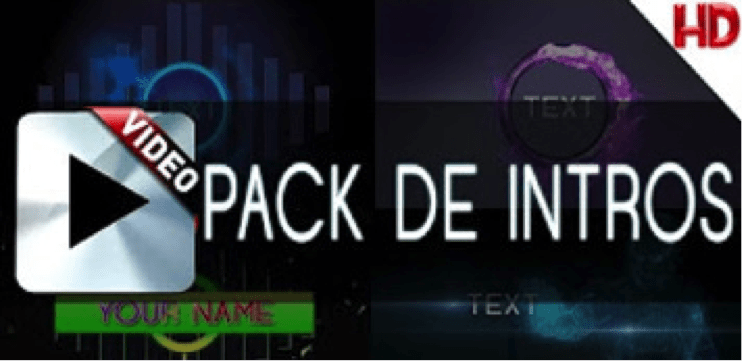 In this post you will find a download link to 45 intros for videos that you can edit them to your liking, all in 1 single file. ENTER, YOU WILL LOVE IT!
WE START:
Welcome to another new post.
Who hasn't killed themselves searching YouTube or Google for great video intros? I! I imagine that you too, this is why you are in this post. ?
Well, that is over, with this pack you will find many, which you can edit to your liking and place them on your video. Isn't that cool ?!
What are intros for videos?
An intro is very useful to us to present as a small information either the video, the person or organization that made the video, or simply to make something known.
Intro information for videos
It weighs around 325 MB and depending on the internet, the file is downloaded in around 15 to 20 minutes, with a good speed.
When it has been downloaded, they put it in a folder where they want to extract it and there they unzip it (it is in .rar).
The pack that we have come to present you contains 45 intros for videos, which are between 10 and 15 seconds (some).
All files will be extracted, and you can use them as you like. See them all if you want, so that you can rate how much of all is the one you prefer.
Download intros for videos
Well, without further ado for the moment, I will leave you the link that leads to our link shortener, and from there directly to Mediafire for download:
to downloadDownload intros for videos
The pack contains files in formats MP4 Y WMV.
The content was uploaded by YouTube user "MeDicenTecno!".
---
Before I go, I would like to tell you that… we love to write cool tech tutorials for our audience! Check us out.
Or in the same way, we also talk about Multimedia themes. Sure, like the intros, you will like to see more.
What did you think of this pack of 45 intros for videos? Give us your opinion below this post, in the comments!
See you in the delivery of another new post.