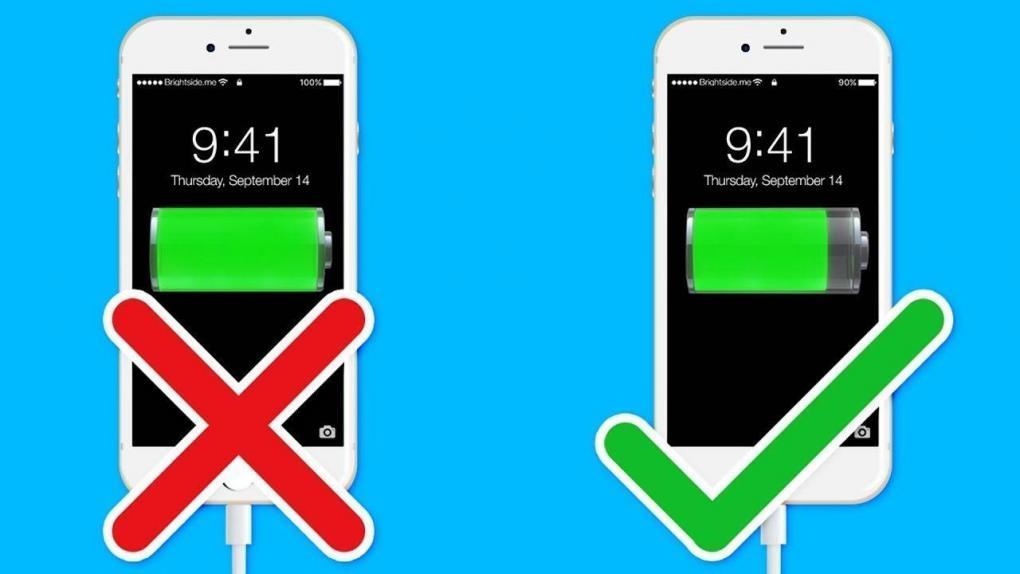 Is your mobile phone battery short? In this post we will explain 10 mistakes you could be making, and that shorten the life of your mobile phone. ENTERS!
WE START:
Welcome to another post. When you buy an electronic device, it is normal that we want to be taking care of it almost all the time, because it cost us and we do not want something to happen to it. But sometimes we do certain activities that put your well-being at risk without realizing it. Today we will talk specifically about those issues that we do without realizing it, and that damage the useful life of the mobile, so without further ado, let's see!
10 mistakes that shorten the life of your mobile phone
Post 10: put it to charge when it downloads
Do you charge your phone when it is completely discharged? Let me tell you, this is a mistake. The modern lithium ion batteries and lithium polymer, have no "memory effect", so you can recharge them without waiting. The reason for this is that many manufacturers measure the life of a battery by the number of discharge cycles, and it is generally around 400 to 600 cycles. Therefore, if you recharge it more often and without it being discharged, the service life will increase from 1000 to 1100 cycles. Put it to load when the id is between 25% and 50%.
Position 9: is it true that if I leave my cell phone charging, I will overcharge the battery?
The answer is no. Modern phones have a built-in controller, which prevents the battery from drawing more current than necessary, so there is no risk of overcharging the battery and destroying it. But beware: that does not mean that you use it while you charge it, you must let the battery do its thing, and as we mentioned in the previous step, charge it constantly.
Position 8: Buy chargers and batteries that are not original
This is another error, since they may not have a controller that helps regulate energy, or they may have very low quality materials, and they may not only be harmful to your cell phone, but they may give you electric shocks, or to cause fires.
Post 7: buy chargers that are "ultra-fast"
Sometimes it is necessary to charge your phone quickly, but buying chargers that claim to power your phone in 1 hr or less can be just as dangerous as in the previous post. At the very least, check that your mobile manufacturer approves its use.
Position 6: do not remove the protective cover when charging
If your phone has a bulky protective case, it could cause the cell phone to overheat when charging. We recommend that you remove it when you put it to charge.
Position 5: do not discharge the battery from time to time
Yes, I know it will sound confusing with positions 15 and 14, but experts recommend that you discharge your battery to 0%, and then recharge it to 100% at least every 3 months, and between those 3 months continue with positions 15 and 14 that we mentioned earlier. This is to eliminate the extremes of charging and discharging the battery.
Position 4: do not avoid high temperatures
High temperatures are the worst thing that can happen to a lithium-ion battery, they do not support overheating, that is why you should not expose them to direct sunlight or near heat sources.
Position 3: do not avoid low temperatures
You may be wondering: "Okay, what do you mean, neither high nor low temperatures?" Well, lithium-ion batteries are not affected as much by low temperatures as high temperatures, but if you expose them to low temperatures, they will not live as long as a moderate or "medium" temperature. That is why if you are going to expose yourself to low temperatures, carry your cell phone in your pockets or in warm places.
Post 2: set colorful wallpapers
Better try to put wallpapers than black, white or black and white, since this way the battery will work less and, as shown in the image, these types of images will help your battery last longer.
Position 1: charge the cell phone in a rain or storm
It is true that there are electricity filters that help regulate the energy that enters our devices, but believe me I'm telling you that a lightning bolt has enough power to pass through and mince your devices, so avoid connecting them to the electrical current when it rains .
I hope this post has served you. I invite you to know more about the Android devices or iOS, in our blog you will find thousands of quality articles. Until another post!