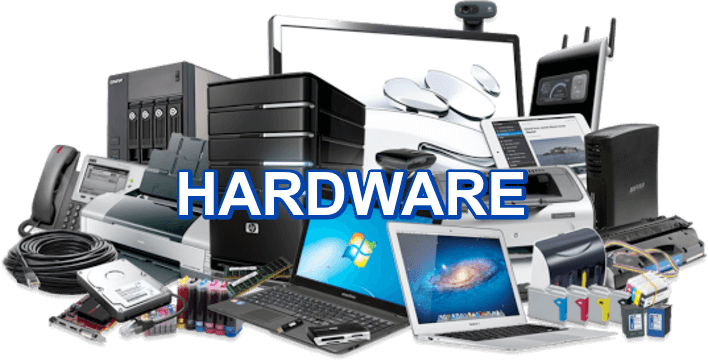 If we are fans of computers or computing, it is very important that we have knowledge of our team. That's why today you will know what is hardware and what is it for, as well as its main components, types, operation and more.
Keeping in mind how our computer works and what are the components that make it up will help us to have a better perception of it.
For example, by asking us What is the hardware? The answer is much simpler than some may think. This element is always present and we can see it very easily. Here, we are going to see everything you need to know about this system and we will start with the most basic. Go for it!
Guides, tutorials and hardware components
What is the hardware?
Since the first computers appeared, this term became very common. It can be defined as the set of physical components that are part of a computer. In short, it is every component of the team that we can touch, that is, everything tangible. This involves electronic and mechanical components, communication peripherals, among others.
Taking this into account, we can assume that hardware is always present and we are in constant contact with it, this is what differentiates it a lot from the software that, although we can see it, it is not possible to touch it. And what is the hardware for? We can get an idea, but if we want to know more about it, let's see what its function is in the system.
What is the hardware for?
Hardware plays a vital role in a computer system, why? In the previous point it was mentioned that software is what we cannot touch, it is the root code, or it is the algorithms, that give life to the brain of a computer.
On the other hand, what gives us access to the software, which allows us to communicate with it and visualize what it wants to show us, all of this is possible thanks to hardware. Its function is to create a communication bridge between machine and userso that it can instruct the machine and perform specific actions. Now that it is clear what Hardware is for, let's get to know its main components.
Components
The physical part of the computer is not made up of a single piece, there are several hardware components that make up a PC, and that at the same time allow to fulfill the function that we talked about in the previous point.
These components are:
Processor. It is the brain of the computer, here all orders and results are executed through algorithms and codes. Everything we do on a PC is information that is sent to this processing unit. Hence the importance of choose a good processor.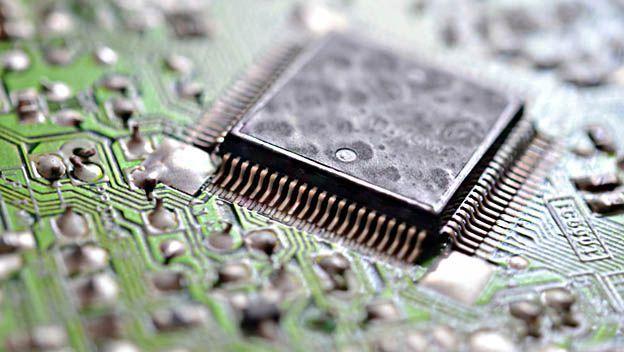 Motherboard. Its name is quite literal, it is a circuit where all the internal components of the Processing Unit (CPU) are connected to work together. Some components are removable, while others are soldered to the board.
RAM. This is very different from storage memory. It is the working memory, that where all information that is executed at the moment is stored, through applications and programs. The more capacity you have, the more powerful it will be to move and work with more programs. This is volatile, which means it is cleared when you shut down or restart your computer.
Hard drive or SSD. This is where all the information that we want to save on our computer is stored, be it files, important documents, images, programs. The bigger it is, the more information we can store on the computer.
Graphic card. Allows better performance and visual processing when doing computer work. It is very useful when executing programs.
Heat sink. Due to the high temperatures of the processor and other elements (graphics card, hard disk ...) it is necessary to have an adequate air flow. For this it is necessary to choose best pc fan.
Mouse. One of the most important input peripherals, it allows us to perform actions on the computer.
Keyboard. Another essential input peripheral, with it we can insert information alphanumerically.
Hardware types
We must not confuse the tangible components of a computer with the hardware types they form a team. Hardware is divided into classes, so to speak, and each class has components that fulfill a specific task, in this way they can all work together and achieve perfect communication between a person and the machine.
These are the hardware types according to the function they fulfill:
Processing hardware. This is the most important, as it represents the brain of a computer. Your processor is where all the non-visual part of a computer's code and algorithm works. All instruction that we give to a PC is sent here, where, through calculations, the action to be taken is decided.
Storage hardware. It encompasses everything that is the memory of the equipment, places where we can save all the information that we insert into the computer, so that later we can access it freely. Storage involves everything that is internal memory devices, such as a hard disk, and removable memory, such as a disk.
Input peripherals. It involves any device that serves to insert information into the computer, with which we can order it to do a specific action. These can be integrated into the same equipment, or they can be removable, the important thing is that they allow us to communicate with the machine.
Output peripherals. The principle is the same as if compared to input peripherals, the difference is in the operation as such. These types of hardware allow the extraction, visualization or retrieval of information from the machine, depending on the action that we have requested by means of an input peripheral. Likewise, they can be both inside the team and outside.
Input and output peripherals. They are those that work both to insert information and to extract it from the computer system. They can fulfill both functions at the same time, since they are designed to work bi-directionally.
These types of hardware work together as part of a unique systemIn other words, they are all necessary for the correct functioning of the computer.
System operation
The hardware operation it is quite simple, and can be explained in a very few words. Being the tangible components that allow us to communicate with the machine, and at the same time visualize and obtain the information it gives us, we can clearly see that the hardware is like a bridge.
This bridge is the one that is in charge of processing the information (input-output) and translate it into a language that both the machine and the user can understand. In this way both can work in tune.
We have already learned everything we need to know about tangible part of the computer. As we already mentioned, it is something that we have always had in mind, only now we will be more aware of our team.
---
We successfully cover the topics of Hardware operation, and thanks to all our articles, you will be able to see what it is for and how can you take advantage of it. Cheer up!
In the same way, if you like a lot the physical maintenance of your PC, we have exclusive contents about it: courses, guides hardware maintenance, among others ... You will surely find something that interests you!
With all this information, could you learn more about the Hardware and what it is for? Do you have questions about the types and operation of the hardware? Give us your opinion!