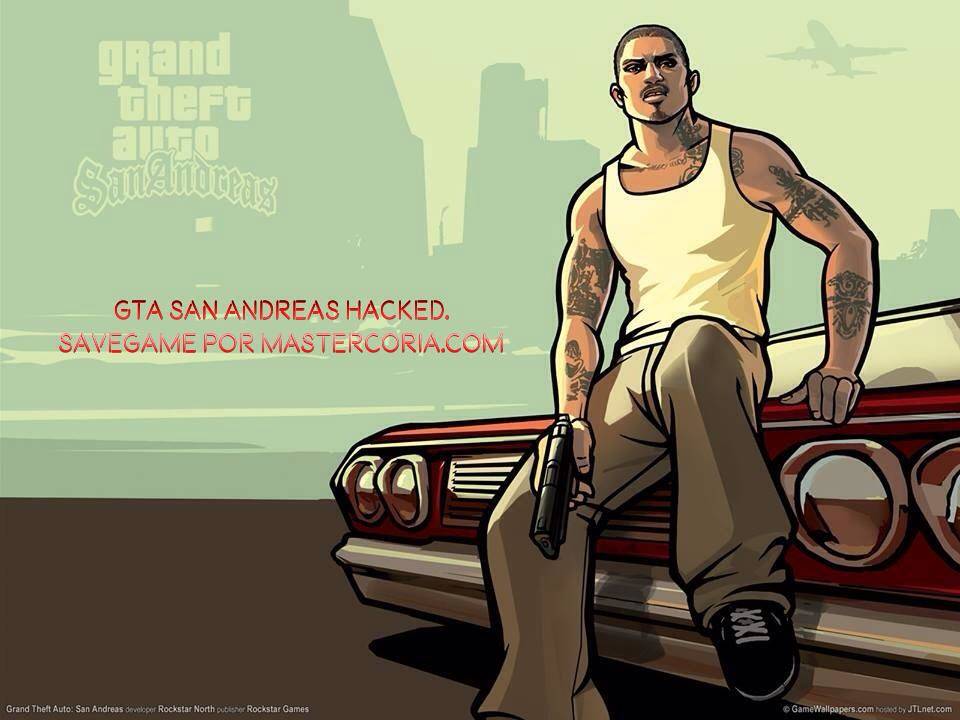 Meet a great Hack for GTA San Andreas! Here I will teach you put on a GAME 100% pass, further of that, some Very good MODS that you will surely love. ENTER and learn to Hack GTA San Andreas!
NOTE
This will only work for you if you have the game installed on your PC.
WE START:
Welcome to another post.
This game has long been the childhood game of many, many people, and no wonder, do you remember when you left school to go play GTA with your friends?
Sure, good memories! Today, I will teach you to how to hack GTA San Andreas and add absolutely EVERYTHING to you.
Well, you may wonder: what does this file actually have? So I will answer that question:
What does this hack actually have?
Well it has a very funny MODS series and good ones that you will surely love.
Mods are like Plugins or extensions that modify the game a bit, making it more fun by adding more functionality and things to the game.
It also has a GAME PASSED TO 100%, where you have all the unlocked areas, all the girlfriends, weapons, houses, past missions, a lot of money, etc ...
How to hack GTA San Andreas for free?
If you want to hack this video game we have great news for you: it is not difficult at all to do so. We have a super step-by-step guide that will show you how you can do it.
As we mentioned before, in addition to the hack guide, we have a series of fantastic GTA San Andreas Mods that if you want you can install them, this will already be an added value for you.
Without further comment, in order to successfully install this free hack, follow these steps:
1.- Download my hack folder.
2.-: Unzip the file (if for some reason you don't know how, check this post), you will have a folder called «GTA FILES By Master Coria«.
3.- Read the instructions, where you can find the complete guide to hack it, and proceed yourself, it is not complicated. 😉
The Instructions are in the hack folder, they are easy to understand. Now that you have finished doing the steps, open your GTA and see the magic!
GTA San Andreas is available for the PS3, XBOX 360 at a discount !:
---
Did you like this hack for GTA San Andreas? There's more where that came from! I invite you to read my posts related to game hacks.
Too we talk more about gaming, surely there is something you will like to see. Until another post!