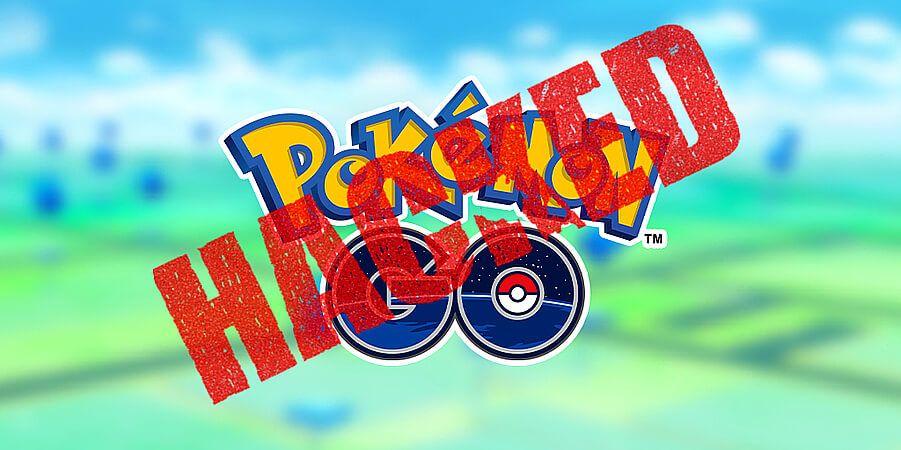 In this post we will teach you how can you hack pokemon go, adding the famous "Joystick" hack to move in Pokémon Go on Android and iPhone, without even leaving home. ENTERS!
WE START:
Pokémon Go is a famous video game that reached its peak of players in 2016, because became a big trend for lovers of the iconic video game.
This video game makes you get out of your comfort zone and explore around you, making you walk in all directions to hunt new Pokémons.
Nevertheless, not many like the idea of leaving home in order to capture Pokémon, and that is why they seek to hack Pokémon Go.
Previously I already made a post so you can capture Pokémon from home, but here I will explain it in a way more detailed and simple. Ready? Let's go to the tutorial!
Hack Pokémon Go on Android
IMPORTANT
First of all, we want to comment that this hack is NOT intended to encourage cheating and / or piracy (hacking) in the video game. This content is written for educational purposes, we are not responsible for any Account lockout.
Well, now, if you want to hack the Pokémon Go game for free, you just have to perform the following steps below:
1.- First, you must disable your GPS (what has been your cell phone location signal).
2.- Now, you must make sure it's deactivated; You will be able to know it because in Pokémon Go it will mark you that it does not detect a GPS signal: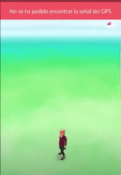 3.- When you have already made sure that you do not have any GPS connection, go to the Google Play Store to download the app of Fake GPS Run to spoof the location (it is the main method to hack Pokémon Go for free).
4.- When you have downloaded it, open it. It will ask you to now turn on your GPS, and accept all app permissions so that it can work, that is, that you add it to the list of GPS administrators, and a few other settings.
NOTE
When the app asks you for Location Services, in the "Location Method", select the option "GPS, Wi-Fi and mobile networkss ».
5.- Then, at the end of the previous process, the app will ask you the place where you want your phone to be detected in the GPS: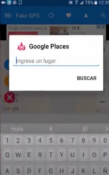 6.- When asked for the type of location, instead of choosing the "Location Only" option, select the "Location only" option.Joystick«This is essential to be able to hack the Pokémon Go game for free.
7.- Afterwards, the app will ask you to allow the false location in your Android settings. When you are in the settings, look for the option «Test location app«, And select it.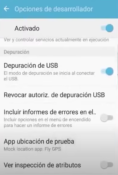 8.- Select the app Fake GPS Run in the settings. Confirm the option «Jostick» again. Ready! Hopefully this hack for Android Pokémon Go will help you.
IMPORTANT TIPS
You must be careful when using this hack for Pokémon Go on your Android, keep these following in mind
helpful tips
:
1.- If you are going to jump from city to city or from country to country, we recommend that you wait about 3 hours before doing it in each one.
2.- Don't even change the place near your neighborhood using the Fake GPS Run.
3.- Use it with caution, do not abuse the anti-cheat detectors of Pokémon Go.
Hack it for iPhone (iOS)
The question is not so versatile when it comes to the iPhone, since there is less free access to the hacks, but hey! It does not mean that you cannot.
On this occasion, you can hack pokemon go adding a variant of the famous joysticks on your Apple iPhone cell phone. Follow the steps below to achieve it:
1.- First, access within this portal from your Windows PC or Mac, to download iMyPhone, an app to be able change location your iPhone cell phone.
2.- Once downloaded, the following window will open: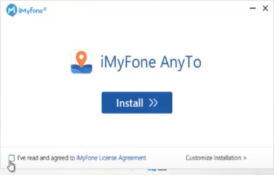 Press the bottom box to Accept the terms and conditions, and then click "Install".
3.- Once the app is installed, a button will appear that says «Start now«, Click on it to open the application.
4.- Once the program is open, connect your iPhone device via USB to your computer, and press the "Get Started" button. It is important to have your cell phone unlocked during this process.
5.- A window will open with a map. Select the location where you want to change the location, and click on «Move«, As seen here: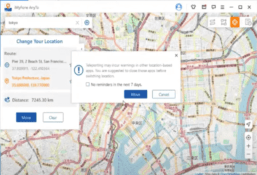 6.- Now, for the Joystick hack for Pokémon Go On the iPhone, you can use multipath tracing to simulate the Jostick, as seen here: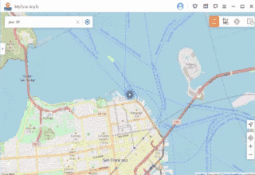 IMPORTANT TIPS
For
avoid being blocked
When using this hack for Pokémon Go, follow these tips:
1.- Before opening Pokémon Go, change your location.
2.- Do not play at least 5 hours before changing to your new location.
3.- If you want to change to another location, wait at least 4 hours before doing so AND DO NOT PLAY during that course.
4.- In the route layout ("Speed"), do not exceed 20 km / h, otherwise, they will block you yes or yes.
---
We hope this post has been very useful to you. Do not forget that in this blog we write more content of Game Hacks. Visit us!
See you in another new post.