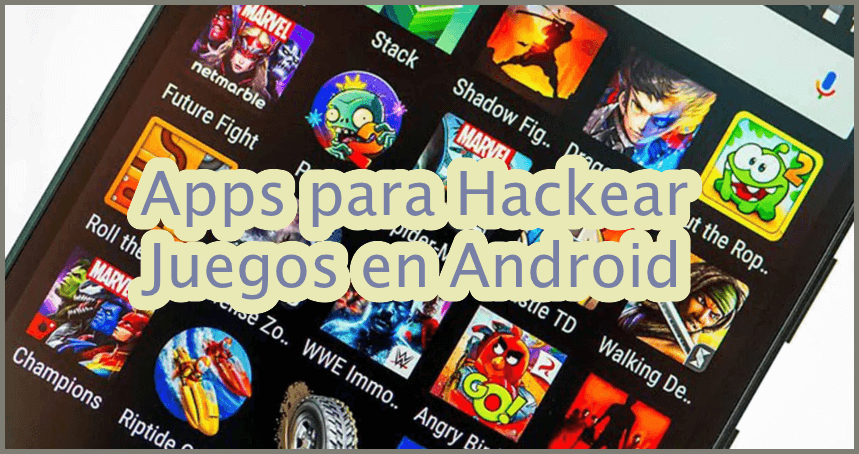 Looking for the best HACK for games? In this post we will show you the best apps to hack games on your Android operating system this year. ENTERS!
WE START:
Welcome to this post.
If you have an Android device, you have probably downloaded your games from the PlayStore, but on many occasions you cannot enjoy the full experience due to some limitations that it has. So if you have asked yourself: Why is it necessary to use a hack? here we explain.
There are really many reasons why a user wants to hack a game, be it because of its level of difficulty, improving skills, or because of an advertising that becomes too invasive. This has motivated several people to create various game hacks, with which you can find a solution. Here are some ways to crack your favorite games.
Hacking games without Root, is it possible?
In the beginning, if you wanted to have a hack for games In Android, it was necessary to root your mobile and thus be able to obtain superuser permissions. Rooting your phone is a somewhat complicated job and, if you don't do it properly, you could even damage your device's operating system.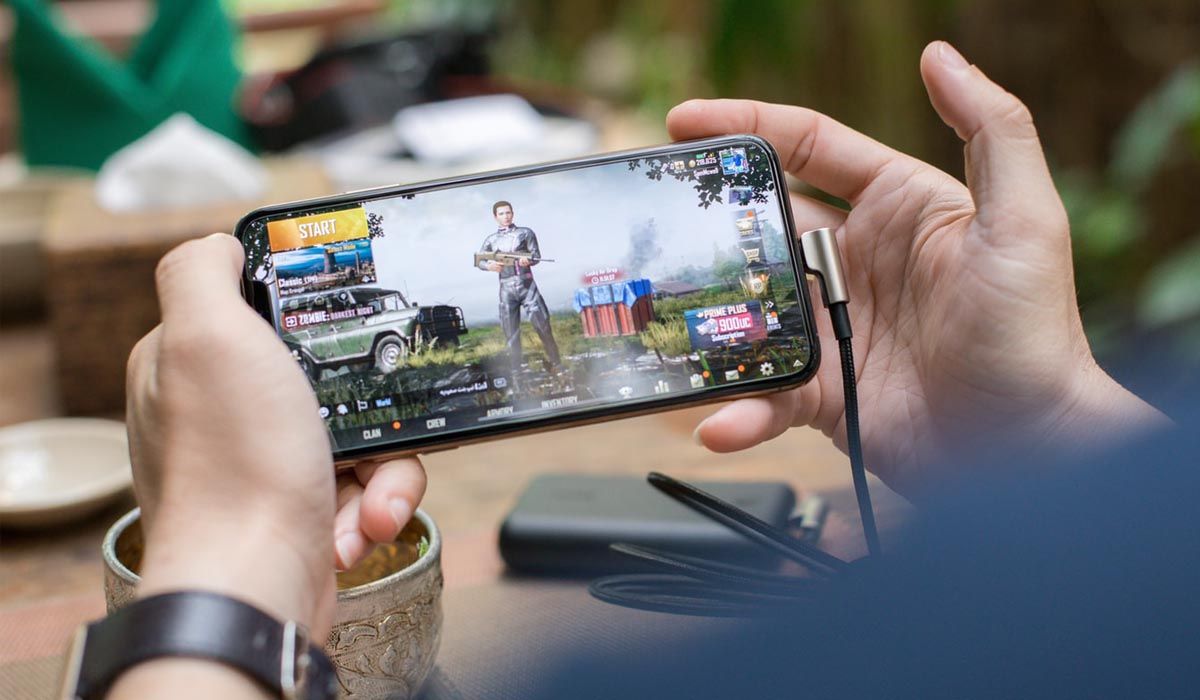 But in recent years, the practice of hacking games has become popular without having to root your Android device, and this is thanks to several applications, which are safer and easier to use for any user, as well as being able to run without any problem. .
What risks are there when we hack Android games?
You must remember that by cracking a game, you are violating the rules and policies established by the developers of these applications, so when modifying the parameters of a game you can take certain risks for example:
If you are discovered by the developer company, they can ban you from the game permanently.
By hacking a game, you can make the platform more vulnerable, and this can significantly affect other users.
If you download an unknown hack app, you run the risk that it is a malicious application that could infect your mobile with a virus and put your privacy at risk.
When we hack a game on our mobile using root, if we do it improperly we can put the device's software at risk.
In this sense, we recommend that you take certain precautions when you want to install a hack for android games, like looking for recommendations from other users that certify that it is working properly and that you are not going to download a malicious program. It is your responsibility if you wish to do this practice.
These are the apps to hack Android Games safely
Lucky patcher
It is one of the most effective hacking apps that exist today. As we mentioned before, this is one of the applications that allows us hack Android games without having to install root, so you don't have to be a computer expert to be able to use this crack.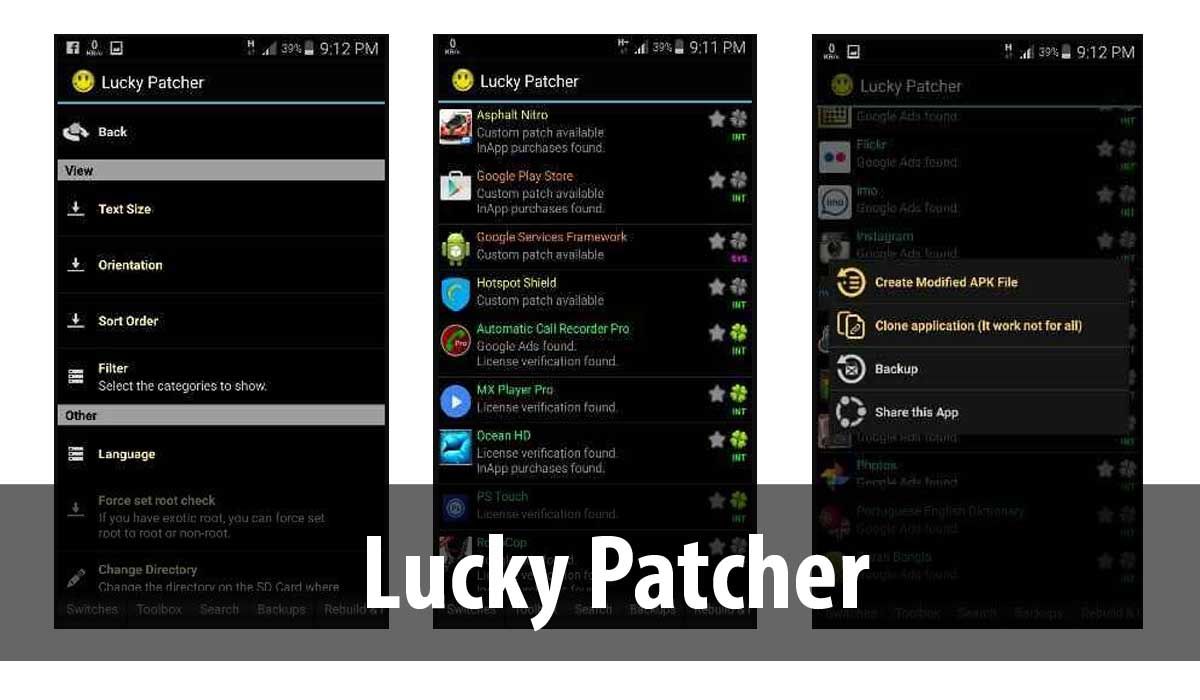 Lucky Patcher allows us to block the ads that appear in our installed applications, in addition to being able to configure Google services and other processes that make the experience of playing something more tedious.
Through this app we can also enter the games we want without registering an account, in addition to being able to play the full version without having to make any kind of payment.
Another great advantage it offers is that it can identify the options that your games have installed, separating them by colors:
Yellow: It has some modification patches for the application.
Blue: Apps in which advertisements and advertisements can be blocked.
Purple: They are those apps that are in the boot list of your device, that is, they start automatically on your mobile once you have it turned on.
Orange: They are applications which it is not recommended that they be modified, since it can cause a risk to the game or your device.
Red: They are those apps that you cannot modify.
Green: You can modify this application, in addition to having the license to play the full version.
SB Game Hacker
Although previously we required a root to be able to use SB Game Hacker, the latest updates allow it to run on our Android device without any problem. However, since its creation it was already well known for the good functions it brings.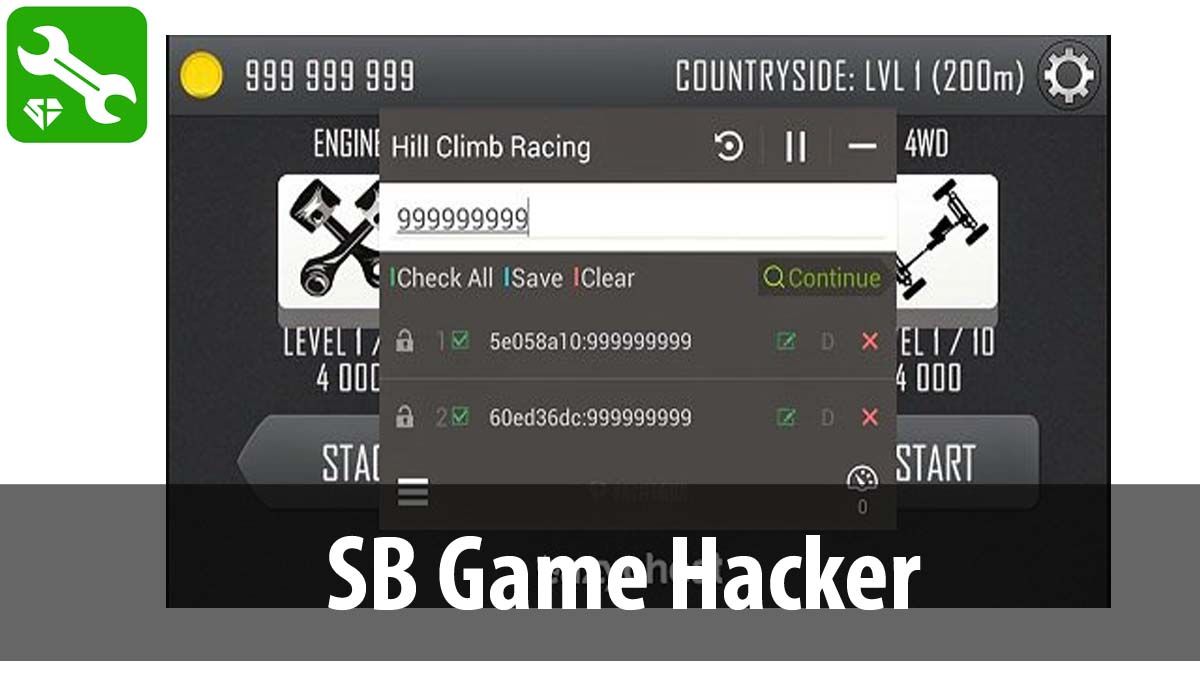 SB Game Hacker lets you change certain settings of the games, with which we can obtain a more lives, ammunition, coins, credits or any resource that requires a subscription or payments, of course, this without having to pay anything.
It also gives us the possibility to increase the time limit and the number of steps that you must take at each level. If what you want most is to be able to enjoy these games without having to worry about the difficulty of each level, this application is the best for you.
AppSara
As we well know, many games can be released in a free version and a paid version, the first being with fewer functions or certain limitations that increase the difficulty, forcing you to have to pay for the Premium version. But everything will change thanks to AppSara.
With this application you can say goodbye to the so hated "pay to win". Can get any type of resource in your game totally free, in addition to unlocking levels and functions that can only be activated if you make a payment or, failing that, pay a monthly subscription.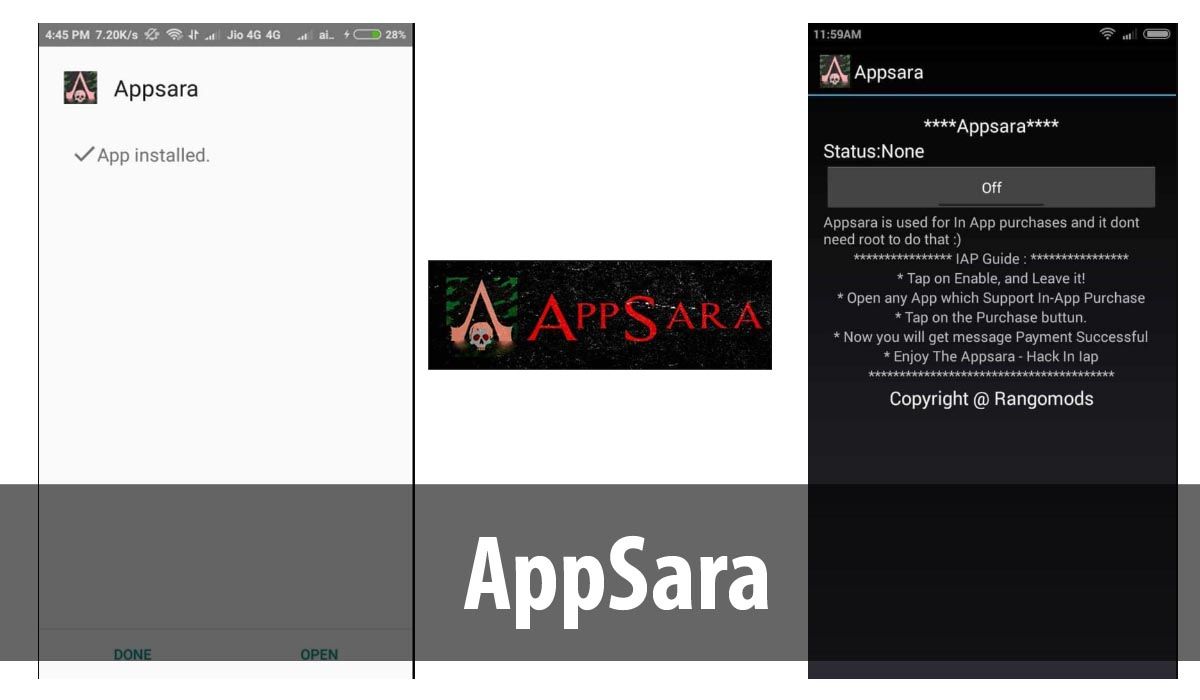 AppSara has become the hack for games preferred in 2020, and this is not only due to the functions it offers, but it has a friendly and well-designed graphical interface, features that make it easy for any user to use.
Cheat Engine
Unlike the hacking apps mentioned above, Cheat Engine has a long history when it comes to hacking video games, as it was the most used in PC games, and later they created a version for Android, although it has fewer functions.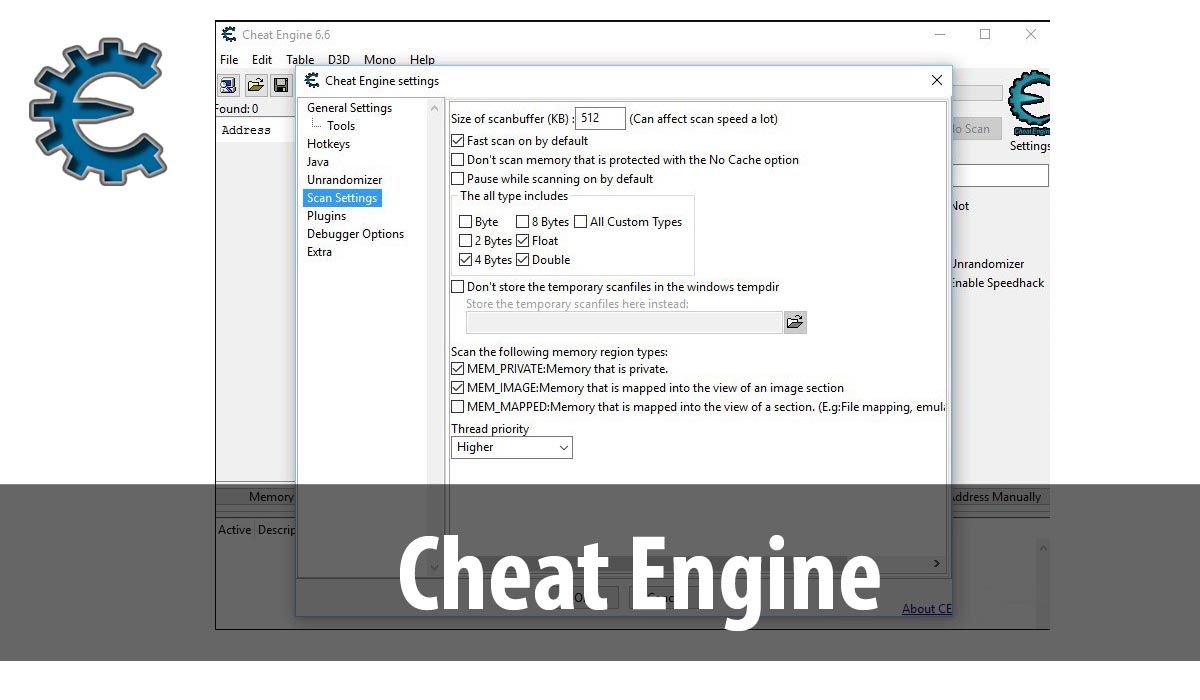 Like other apps of this type, you can change certain parameters of the game such as the difficulty, speed of the characters, duration times of the levels and increase the coins, lives, ammunition and others, to the point that we can have a infinite amount of these resources.
All these apps that we have mentioned so far are just some of the best options available to crack your favorite Android video games, ideally, you should try some of them and tell us about your experiences.
---
If you want more interesting details about Hacks, visit our page continuously and enjoy the best themes for Android and more.
Finally, we hope that this list of apps to hack Android games has worked for you and have coins, infinite life, gold, easy skins and also free.
See you in another post.