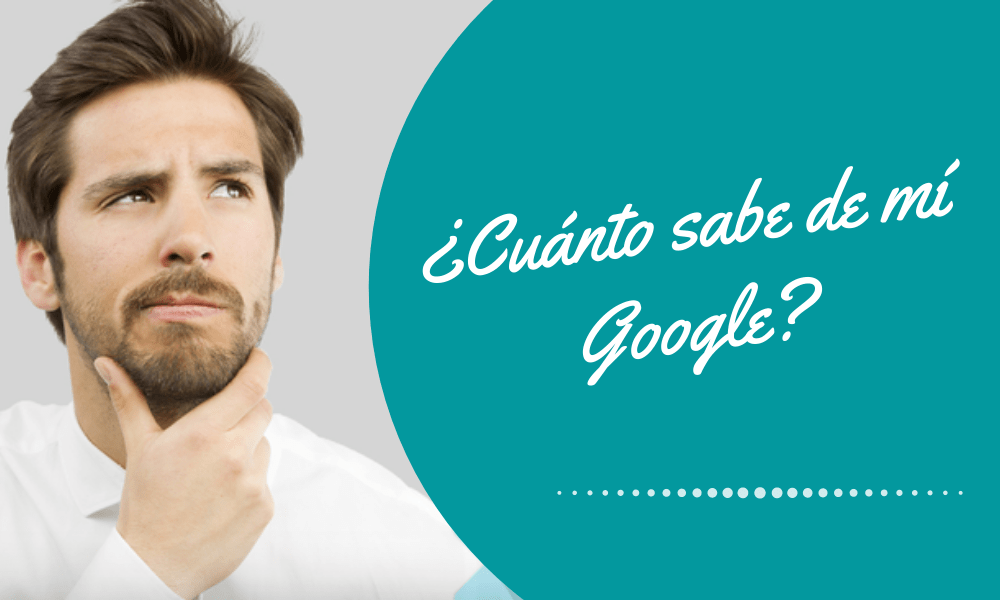 In this post we will see how much can Google know about you, and we will check how you know all that information. ENTERS!
WE START:
There are some questions which you can ask Google that will answer you without any problem, but sometimes we get curious and we decide to look for some information about us and then the question of what does Google know about you, and even a little strange the question is a bit logical, since Google has a lot of information and well, without us knowing anything, Google could know more about us than we think, and that's why we will find out.
What does Google know about me?
You won't believe it, but we we give a lot of personal information on the internet so it would not be strange to get our Facebook just by typing our name in the search engine, clearly this would be one of the most obvious, but there are other tools that our browser uses which could provide our information to Google.
Something that reveals relatively our identity to Google they are cookies since literally cookies are like a tracking ID where they see our tastes and preferences when we browse the web.
Clearly, this is something you were not expecting and I hope this answers your question a bit of how much Google can know about you, but now we will show you more information about it.
Know what your user profile is
If Google wants to be successful in its advertising campaigns, it needs to know you: know your tastes, preferences and what you want.
Through the following link, you will be able to see all this information:
Knows where you've been lately
That's right, Google knows about you to which places you have visited lately. This is thanks to the technology of Google Maps. Don't worry, you can disable this option if you wish.
You can see your search history through the following link.
Can view your search history
Perhaps you already knew this data, but Google not only shows you this data, but also uses it to be able to offer your search preferences to advertisers, and based on that, they show you ads of your tastes.
You can see your browsing history through your browser preferences.
Do an express search
If you want to know what the giant Google knows about you, do a search for your name and all the information that is available about you will come out.
Personally, only my Facebook profile is positioned, and I tried to find my name with my age and it doesn't really appear and I am not a very active person on the internet but if you are someone quite active in this way you may be able to find more information about you.
Download all the information about you from the internet
This is somewhat disturbing if you think about it but there is clearly a way to find out how much more information there is about you on the internet.
You can download all your information that Google knows about you through the following link.
IMPORTANT NOTE
We do NOT have any relation to the previous link. This link leads to a link shortener, and then proceeds to an official Google website.
DOWNLOAD your Personal Information
---
We hope this article has been helpful to you. Do not forget that in our google section you can have more valuable contributions.
See you in a next post.