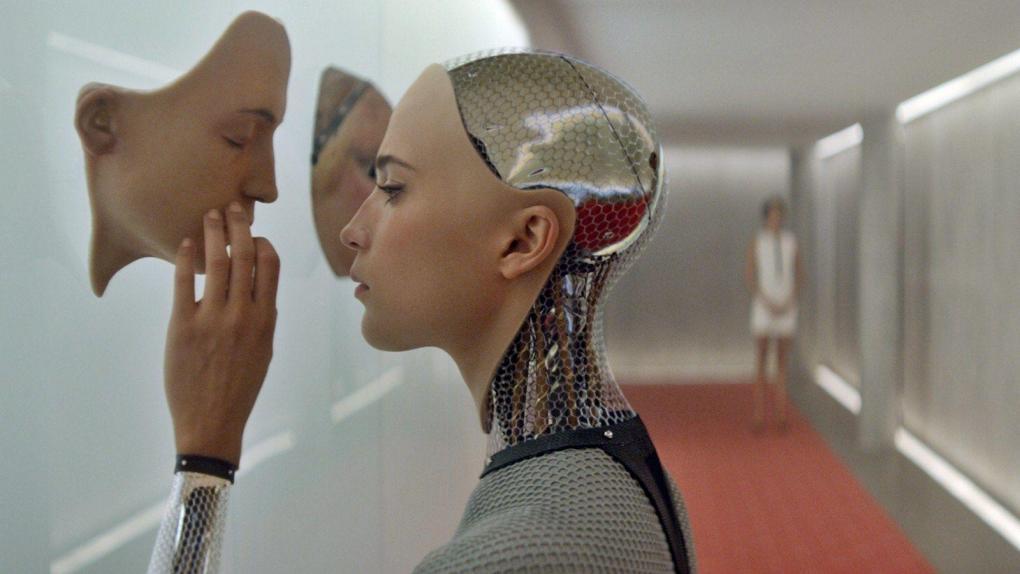 What about Google regarding artificial intelligence? In case this can affect us? Are you watching us with this? Let's talk about it ...
WE START:
Every search, every site you visit, every email you send, your behavior on the web and even every place where you walk with your android device is kept inside the huge google databases, and do not feel special, not only save your data but the data of everyone who uses these applications. ?
This reminds me of a movie I saw a few weeks ago where they clearly mention Google, is about Ex machina (trailer after this paragraph). I will tell you what it is about: there is a company whose name is BlueBook (A search engine) founded by a hirsute and lonely genius, Nathan (played by Oscar Isaac). In his home in a distant forest he lives alone, Nathan has built the world's first robot with artificial intelligence, Ava (played by Alicia Vikander). Nathan has invited one of the employees of BlueBook, Caleb (Domhnall gleeson) to see if he can pass the turing test , which essentially determines whether a computer can fool a human.
https://www.youtube.com/watch?v=SEVapVSI2ZQ
Let's see … What relation does this film have to reality?. Google has always been in charge of being one step ahead of others, and it is not only a company that is dedicated to being a simple search engine but also Google It is a large company that has multiple projects. He recently bought two companies born from the Oxford University, specialized in machine learning and computer vision. Dark Blue Labs Y Vision Factory, and more specifically its seven key researchers will be incorporated into the staff Google for the development of your department of artificial intelligence. This is how they will join the scientists of "DeepMind", the company the giant acquired in January.
The question would be Are we about to coexist with artificial intelligence or are we already doing it? ?. It must be clear that artificial intelligence is divided into many branches and it's not just a robot in the style of Ex machinaIf not, we can see artificial intelligence working on any device, your computer or mobile.
An application that has caught my attention is Google NowSome like me use this app on a daily basis but we do not know how it works and sometimes It gives a little scary. This application they quickly learn your behavior, it is easy for you to determine where do you live and where do you work with the simple fact of analyzing your locations and the hours you spend at each location, and not only that, also analyze your around, it shows news that is relevant in the area where you are located, it knows which websites you visit so that later it will show you the most relevant of each site you have previously consulted, and here is something super interesting YOU DO NOT NEED TO HAVE AN INTERNET FOR GOOGLE TO KNOW WHERE YOU ARE!, so it is and this is thanks to google has within its databases the place and name of many wifi points that exist and with the simple fact of scanning a wifi point with your mobile Google can know your location, this is a configuration that is available in Google Now.
Google has too much information that can be used to detect behavior patterns and do as in Ex machina, use your database to form Ava's intelligence. Maybe I see myself as crazy creating conspiracy theories but I think there is some logic in this case? What do you think? 
Credits: reflection explained by AzulWeb.net
Doubts questions?
I hope I have helped you and I hope you are done with the post. If you don't understand something, contact our team using the floating chat (located in the lower right part of your screen) to leave us your question.
You can see our most recent posts on our page start from the blog. Like us on our Facebook page so you don't miss any news.
GOOD MORNING AND GREETINGS FROM OUR TEAM!