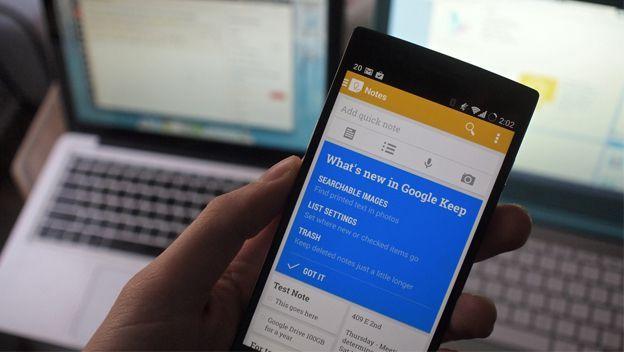 In this post we will teach you how to use Google Keep (now called Keep Notes), to organize daily tasks. ENTERS!
WE START:
One of the questions that are frequently generated is how to use Google Keep to organize daily tasks when purchasing a phone, as well as what this tool is for.
Cell phones are part of our lives, which gets busier as the days go by.
Many times, free time becomes very scarce for us, and therefore to-do lists are constantly increasing.
Due to this, we have become very dependent on applications that can help us distribute our time and increase our daily productivity.
What is the main function of Google Keep?
If you wonder how to use Google Keep, then you have to be clear that its main function is keep up with events or dates with reminders, in addition to organizing the daily tasks you have.
In each note you can place a personalized reminder.
When that time comes, you will find a small notification on the screens.
The lists are another of its strengths. If taking notes with this application is very useful, then you can imagine what you can achieve with the lists.
Next to the option to add notes you will see a small icon. If you click on it, the corresponding screen will automatically open.
You can give it a title or not. What will help you a lot is being able to write down each and every one of the tasks you have, one after another.
Once you have completed any of these, you can mark it as done. It will go to the top and it will come out as crossed out, a sign that there is nothing to worry about.
It is also possible to add reminders to the lists, as well as drawings and photographs. It has all this in common with the simplest notes.
What are the best ways to use Google Keep?
There are many ways to use Google Keep, all of which can be very effective if used correctly.
The first thing you have to do is download Google Keep through Google Play.
With a percentage greater than 50 million downloads through Google Play, it is clear to us that it is one of the preferred productivity tools worldwide.
The integration along with the other Google services is total, so the experience of people can be better if they also download Calendar and Docs.
The use of this application is very automatic. To be able to take simple notes, you just have to go to the bottom and choose "Take a note."
A screen will automatically be displayed in which you can write the title, which will appear as a highlight, and the body of the note itself.
Another function that it offers to people is the option of making voice annotations, by hand or in a photo.
If you directly got tired of writing, Google Keep gives you the option to continue taking your note, but by hand on the screen.
You can write it or draw it, as you see fit. Another option is to take it by means of a photograph or a voice memo.
Thanks to this, we can understand the importance of knowing how to use Google Keep to organize the daily tasks that you have in your routine.
As well as you can help us to make an itinerary or a schedule for our daily tasks, you will also remind us of the dates, events or important matters.
---
Before I say goodbye, I would like to tell you that we talked about all about google: services offered, tutorials, tips, help, etc ... You will surely find something to read!
Similarly, we are ANDROID LOVERS. We have APKs, Tutorials, Help with problems, among much more. Visit us!
How is using Google Keep to organize your daily tasks? It works for you? We would like to know! We invite you to leave us a comment on this post.
See you in another post, reader!