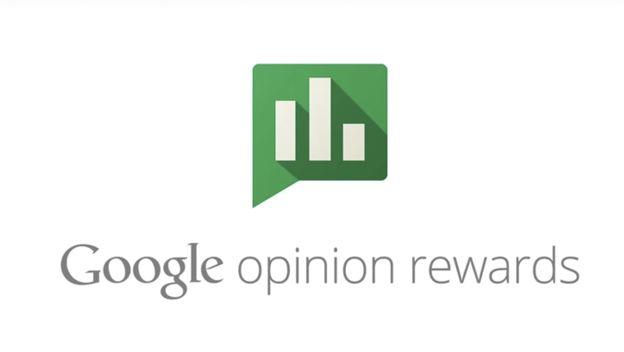 In this post we will teach you how to earn money from surveys paid online with Google Opinion Rewards, an AMAZING Google service. ENTERS!
WE START:
To be able to earn money for surveys paid online with Google Opinion Rewards, you only need to have an Android or iOS device and download this application.
Basically it is based on sharing, publicly, the experiences they have had in said place and responding to surveys.
People who do this correctly receive a small amount of money for each available survey.
To be able to work on this, it is not necessary to be of legal age, much less have previous experience in jobs like this.
Where does this idea come from?
Nowadays, many people want to earn money for paid surveys online with Google Opinion Rewards, but they have no idea what this is about and what their story is.
Google asks its users to collaborate in the task of publicizing places that these users visit, by answering a series of short questions.
These questions will be based on certain specific places available on Google Maps, adding photographs of them, as well as detailed information.
This was done in the form of a free contribution, until Google launched Google Opinion Rewards.
This is a free app available for Android through which people can fill out small surveys regarding anything.
Thanks to this, Google pays small monetary amounts ($ 1 per survey) to those who help with this.
Questions may be based on any company, area, television program, known and used applications, among other things.
For now, this app was only available to people with Android devices.
However, people with iOS operating devices will soon be able to use it too, but with a few restrictions and differences.
How does Google Opinion Rewards work ?: How to earn money for surveys paid online
To earn money for surveys paid with Google Opinion Rewards, you just have to download the application and install it.
Users will be notified when a new survey is available to them, and they can choose to complete it, or simply wait for another.
This mechanism can be very feasible to start accumulating a small amount of money by completing surveys or answering very easy questions.
The best thing about this is that you can do it when you have free time, when you go on the bus or in the subway, or you are in a waiting room.
The objective of this is to get easy money while taking advantage of the downtime.
Difference between Android and iOS regarding Google Opinion Rewards
This application, for Android terminals, is fully available on Google Play, and can be downloaded without any problem from there.
Android users who answer the questions save the money and can spend it on the products found in the app stores.
However, due to the impediment of proceeding in the same way, it seems that iOs users will be able to receive money in PayPal associated with them.
At least this is the way this job is handled in the United States.
For now, Google Opinion Rewards for iOS is only available in the United States.
However, it is very likely that, with the passage of time, it will reach many more places; such was the case with Android.
---
Before ending this post, I would like to tell you that in this blog we write ALL about Google: help, tutorials, services offered, etc ... Visit us!
In the same way, if you are interested in business, You can visit Trabaja Y Triunfa, a platform of ours about business.
Tell us in the comments: Does it seem profitable to you to earn money for surveys paid online? What do you think of Google Opinion Rewards?
See you in another post.