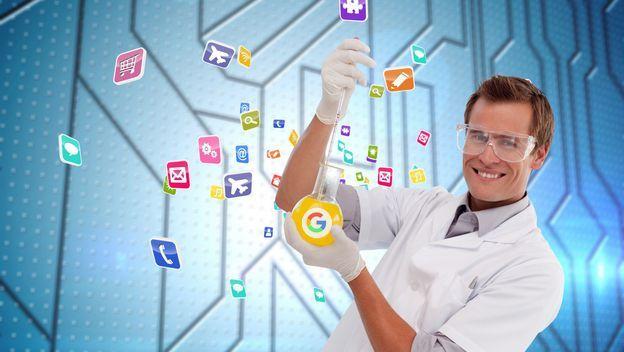 In this post you will find Google apps and services that you probably didn't know existed and that they are very useful. ENTERS!
WE START:
There are many Google apps and services "Hidden" because the same company can have them private, or because you cannot find them easily.
Google is the most widely used search engine in the world. This is why he has become the best friend of many, because he gives them answers that we need.
Today, many people use Google on its different platforms, but only a few have complete knowledge of all of them.
In fact, this search engine can provide different services that are very useful and it is not necessary to mention them.
The 14 best Google apps and services that you might not know existed
If we start to dig a little more on the internet, we can find many apps and Google services that you had no idea about them.
These applications serve a lot as tools for research, entertainment, translation, among other things.
The 14 most relevant secret applications presented by Google are the following:
Real-time image translator
The great feature comes within the Google Translate app for Android and iOS.
Just by pointing the camera at an image, the application will instantly translate the text into your language.
This is really useful for travelers.
https://www.youtube.com/watch?v=wIK0JKTQcI8
Academic google
This is, without a doubt, a very useful tool for students. This is an independent search engine from Google, but with the same performance.
The student uses a keyword that his work has to investigate, and Google Scholar will give results from safe sources.
Google Sky
Here you can observe photos captured with telescopes, and be able to travel visually around our universe.
In addition, with this we can know the most recent data of the investigations.
Gmailify
This function has been giving something to talk about for some time now.
This is because it allows you to join all the email addresses you have in the Gmail application.
Keep in mind that this application does not activate automatically, so you will have to install and activate it manually.
From the Gmail application that you have on your cell phone, you must log in through your account or the one you want to use.
After this, you can activate Gmailify from the settings.
Google Fonts
This is the best font finder out there. This application can help you get the best text fonts for your projects.
Google Art Project
Many times it is impossible for us to travel to the most important museums in the world to observe the great works of art.
That is why Google makes available to us the works of art from the best museums worldwide, and in the best resolution there may be.
Google Trends
This application shows you the most relevant searches in each existing country. This offers you the option of being aware of the most important events in the world.
Think With Google
This application will offer the option of being aware of the results of many investigations.
In addition, you will be able to be updated with the trends of behaviors and technological ideas.
Google Sound Search
This Shazam-like app. It helps you instantly recognize the song you have playing.
Google Keep
This Google Notes and Reminders app is available for Android and iOS.
The best of all this is that it is fully synchronized with your own Google account. Thanks to this, you will never lose your personal information.
In this blog we have written a step-by-step tutorial that will help you organize your to-dos with Google Keep, now called Keep Notes: How to use Google Keep to organize daily tasks.
Panoramio
This website works because of Google Images. Here you can places from all over the world through a map with images offered by users.
UPGRADE: This site was discontinued by Google some time ago.
Build With Chrome
A very peculiar application, since it offers people to play with legos. It is something very fun that not only children should try, but adults too.
UPGRADE: Since July 31, 2017, Google has disabled the build, but you can still continue to explore the builds that were made.
Image search engine
When placing or uploading an image to the search engine, it will not only show you the most similar ones, but also in different sizes.
Google Shopping
It is very common for people to find themselves in a dilemma in which they want to buy a product online.
However, they resort to an exhaustive review of different pages to get the best price before deciding on one.
Google Shopping solves this since, based on keywords and your research history, it looks for the information of what you want and summarizes it.
Through this, searches have become much simpler.
Thanks to this, we can emphasize the amount of secret google apps that surely you did not know of its existence, much less of its functions.
As soon as we are clear about the functions of these tools, the work in which we need to implement them will be much easier for us.
---
Before finishing the post, I would like to tell you that in this blog we write ALL about Google: tutorials, help, tips, Google services, etc ... Visit us!
Likewise, how these Google apps and services are web tools, in this blog we have more of them that are not necessarily from Google. There will surely be something interesting that you want to see!
How did you think of these Google apps and services? Interesting? Give us your opinion by leaving a comment below the post!
See you in another post.