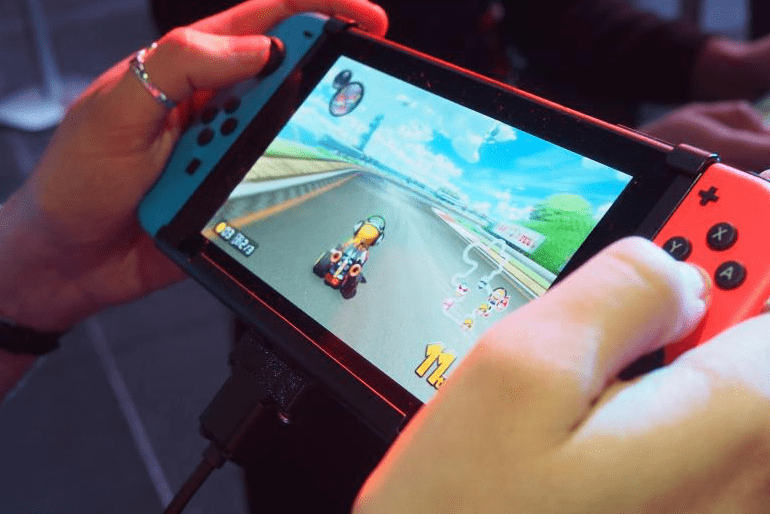 In this post we will present you 3 titles that will be released during this summer of 2018 for the Nintendo Switch, and they will be great games. ENTERS!
WE START:
Welcome to another new post. The Nintendo Switch is A console which was released in October 2016, and was released to the market worldwide on March 3, 2017, which as of the date this post was published, is a little over 1 year. During that period, many amazing games have come out, but the ones coming out this summer of 2018 will blow your mind, and that's why you're here in this post. Some have already left, others have not … So without further ado, let's get to know them!
Three Nintendo Switch titles for this summer
Position 3: Sonic Mania
Experience the ultimate celebration of the past and future in Sonic Mania, a new 2D Sonic adventure that runs in crisp 60 FPS with stunning retro-style HD graphics. Multiple playable characters give you the ability to go explosively fast like Sonic, fly like Tails, or traverse difficult obstacles with the brute force of Knuckles. You can relive the Sonic of the past with an exciting new twist on the classic zones as you battle against new bosses and Dr. Eggman's evil robot army. Come face-to-face with players in competition mode or play co-op with a friend. Sonic Mania was developed by Christian Whitehead, Headcannon, and PagodaWest Games in collaboration with Sonic Team. Sonic Mania is a game that all enthusiasts should buy, period. Welcome to Sonic Mania!
Position 2: Rayman Legends: Definitive Edition
If you're into side-scrolling, it's hard not to find Rayman's comic charm appealing. This title already has some exposure on previous consoles, but this edition for the Nintendo Switch console just feels good. It runs smoothly, it looks gorgeous, and I was thrilled to be playing Rayman again. For those who are not into humor, rock or Rayman soundtracks, then go ahead and choose this game, it will make you change your mind!
Position 1: Monster Hunter XX
Okay, this one is exclusive to Japan, but anyone can download it. It's the PERFECT game on the go for Nintendo Switch. All one has to do is create an account that is specific to Japan and BOOM; are you ready. Play like any other Monster Hunter game: you choose weapons like a sword or a bow and then go hunting epic monsters. Now for the Nintendo Switch. Without a doubt, this is the most anticipated game for this summer of 2018 for the Nintendo Switch. It already came out in Japan, but it will be released worldwide this August 28, 2018.
Want to see what all the next games are coming out for the Nintendo Switch? We leave you this link with the list.
Hope you liked these Nintendo Switch titles. In our blog, we talk more about gaming / videogames, we invite you to enter our blog. Until another post!