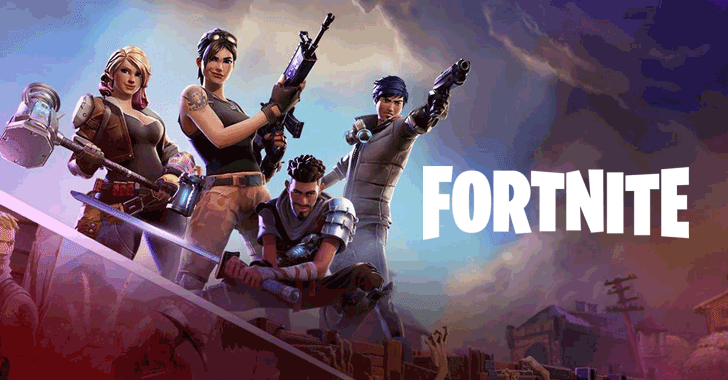 A recent Hack for Fortnite infects around 80,000 players who used it to try to cheat in this Epic Games title. Here all the details. ENTERS!
WE START:
Welcome to another post. Today we will talk about best game of the moment: Fortnite, game that in June 2018 exceeded 125 million players, who connect day by day. Due to the fame of this game, computer criminals have taken advantage of it.
Recent security studies reveal that around 80 thousand players tried to cheat in Fortnite, installing a computer program that is nothing more than malware, which is capable of tracking everything you do on the internet.
This was discovered by engineers at Rainway, a video game streaming application. According to their report, this malware promises players to get free V-Bucks (which is the currency of the game), plus a supposed aimbot (program to help target an enemy easily).
Do you want to REALLY win in Fortnite ?: 10 tips to WIN in Fortnite Battle Royale.
What does this malware actually do?
According to Andrew Sampson (who is the CEO of Rainway), he says that those who installed this supposed Hack for Fortnite, are exposed to being manipulated on any website, since the reports of his team of engineers, detail that this malware breaks the HTTPS encryption of websites (that is: the secure connection between you and a website).
How do the attackers spread this supposed hack?
Due to the popularity of the game, the attackers are spreading this supposed Fortnite Hack, through YouTube videos, or through Gaming groups on different social media, such as Facebook, Google+, Twitter, etc., or through posts on sites web, which in turn, gets indexed to Google, where thousands of cheaters fall.
How did Rainway find out about this Hack for Fortnite?
After the servers received 381,000 bug reports, Rainway engineers began investigating what was happening. They used different Hacks to get advantages in Fortnite Battle Royale, with the mission of seeing what was the origin of these generated reports.
In image: This is the malware that Rainway discovered regarding the bug reports.
The results reveal that all those Hacks were malicious, but the one that was generating the error reports was the one to get free V-Bucks with aimbot.
Technically, what this hack that generated these error reports does is install a root certificate on the device once installed, to make Windows pass all web traffic through it, and it is because of this that it can intercept or manipulate all Internet traffic from your computer's terminal.
How do I know if I am infected?
If you ever downloaded a hack to cheat in Fortnite, and you want to know if you are infected, just install a GOOD ANTIVIRUS on your computer, and scan the computer for malware.
I end this post with the following:
NOBODY is going to give you V-Bucks, or no one will give them to you for free, so be suspicious of everything that affirms it.
I hope you liked this post. On our website you will find more interesting articles about Gaming / Videogames, we invite you to see them. Until another post!
We leave you the original article, technically detailed to 100% (it is in English).