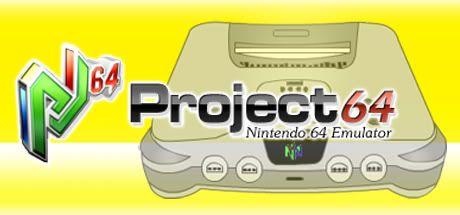 In this post you will find a game emulator from Nintendo 64 for PC. In addition to that, I will provide you with the famous game «Zelda»For you to play. ENTERS!
WE START:
Welcome to another post. Do you remember the Nintendo 64 console? If so, do you remember those games you played?
Well now you can relive all those good moments that you had because now you can play them again and relive all those moments that you wanted so much to return.
With this program (¿what is a emulator?) you can run all those Nintendo 64 games that you played so much, you just have to download the file that contains the program and run the game files to be able to play them.
Nintendo 64 game emulator for PC
In order to play those games, do the following steps (eye: since you unzipped the download file that I uploaded to MEGA [see below for direct download link]):
1.- Open the file called «Project64 2.1».
2.- Inside, execute the program «Project64.exe».
3.- Now click on «Open Rom».
4.- Then, select the game you want to play.
5.- Done! The game will start to load.
Those were the steps to be able to play Nintendo 64 games on your computer.
The download file with Zelda and the Emulator is called «zelda.rar»Which is available in MEGA; it weighs around 50 MB and contains 2 Zelda games:
1: The Legends of Zelda - Mojara's Mask.
2: The Legends of Zelda - Ocarina of Time.
Both in RAR files, 100% functional. Enjoy them!
Well that was all. These steps are for any game ROM you want to play.
Download Links Nintendo 64 game emulator for PC
Download file «zelda.rar»Download the emulator and Zelda
Before I go, I would like to invite you to read more Gaming posts on my blog, or if you wish, too we talk about more tutorials interesting like this.
Similarly, we have more programs / systems like games if you are interested. Thanks for stopping by my website.
Did you like this Nintendo 64 game emulator for PC? We want to know your opinion! Leave it in the comments.
Until another post!