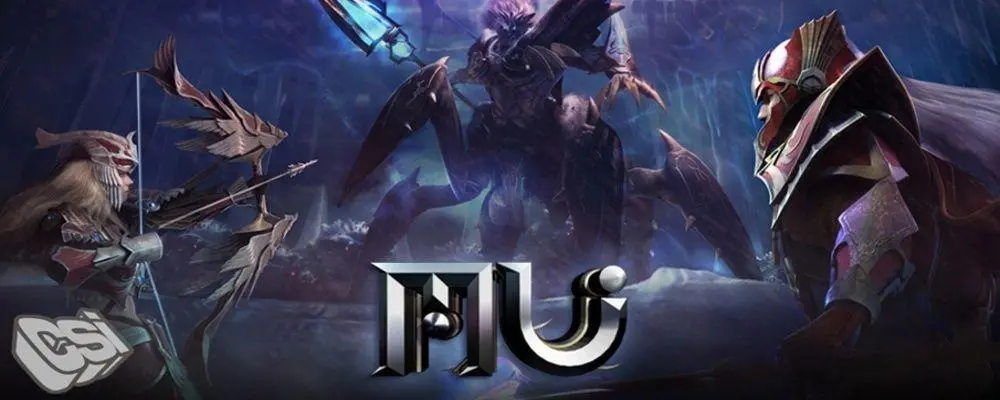 What is the best Mu Online?: in this post we will present a Mu Online that has a long time, has medium difficulty. ENTERS!
WE START:
Welcome to another post. I want to tell you that this Mu Online I have been playing since 15/12/2015, and obviously I already have several Full PCs, and I want to tell you that this is the best Mu Online I have come across. Do you want to know it? Let's go!
What is the best Mu Online ?: users, ease and fun
The characteristics of the best Mu Online are the following:
---
Public Server: Online
VIP server: Online
Castle Siege: Online
Public Server Exp: x1250
Vip Server Exp: x1500
Drop from Public Server: 65%
Vip Server Drop: 75%
Bless Bug: Off
Moster HP: 100%
Reset System: Erase Stats
Reset Level: 350
Public Reset System: 450 points per Reset
Vip Reset System: 650 points per Reset
Maximum Stats: 32,767
It does not delete inventory.
It does not delete skills.
---
And well the best Mu Online is called: MU Freya
VISIT THE OFFICIAL WEBSITE OF THIS MU ONLINE BY CLICKING ON THE FOLLOWING BUTTON:
Go to the webGo to the official website of Mu Freya
I will mention why I think this game is very easy and fun:
It turns out that you can get all the items in the Mu with some coins called "Freya Coins" and these coins are obtained every 12 hours by voting on the site (I don't quite remember how many each vote gives).
The best thing about it is that in the virtual store you can buy EVERYTHING, from normal items to FULL items, you can choose the socket and everything (but it does not put you luck, that's the difficult thing to do in the Mu).
The good thing is also the XP that the game gives you, you can do a reset EVERY 15 or 20 MINUTES. There are many more things that are good about the game.
These are just a few and let me tell you what the Most played online mu in Argentina.
Screenshots of the best Mu Online
Well friends, that's all I hope you sign up and give it a try to see that it is the best Mu Online, full of players with whom you can socialize and do battles.
Disclaimer: This post from «The Best Mu Online» is for personal purposes, it may not be the best for you, that's not why we're going to fight. Okay?
Before I go, I would like to invite you to read other Gaming posts, or if you prefer, more program themes Y Windows. Until another post!