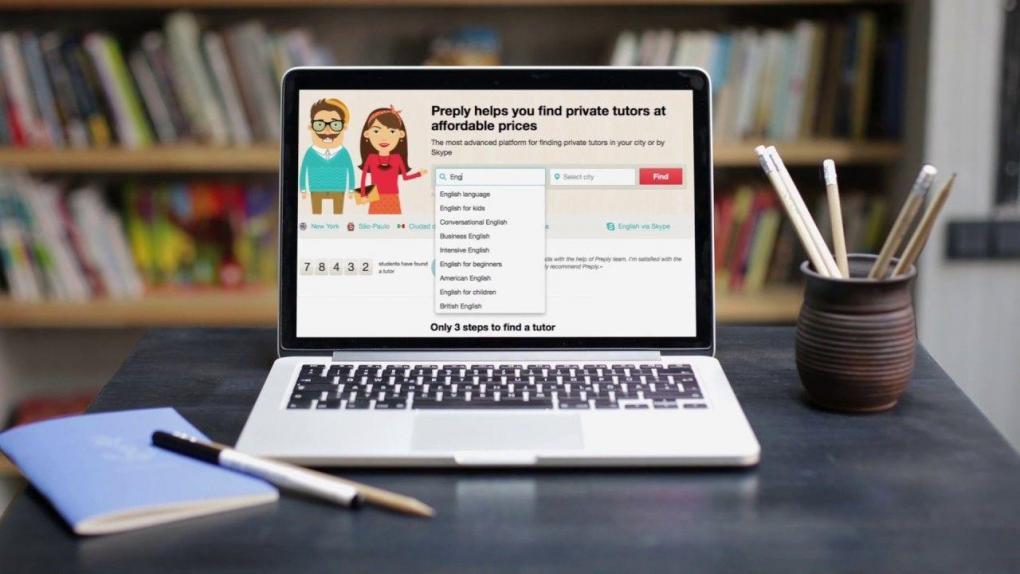 In this post we will introduce you the best option you can choose when it comes to study languages, since we are sure that you will love Preply. ENTERS!
WE START:
Sure you have thought about wanting to learn a language, but you can't because of lack of time or because the place is far from where you are. Don't worry, we have the solution for you: you can study where you want, when you want and at your own pace.
Also, if you are a teacher of a language you may find that Preply pays you to provide your knowledge to students.
We will divide this post into 2 sections:
For people looking to study a language.
For teachers looking to teach on Preply.
All clear. We will first explain what this platform is. Here we go!:
What is Preply?
Preply is a virtual knowledge platform that connects students and professors from all over the world; Its main focus is on teaching languages for the personal and professional field, where classes are taught every day to more than 170k students in more than 185 countries around the world.
As we mentioned, the main focus is on language teaching, BUT ALSO there are other areas available, such as: Computer programming, Academic Topics (Mathematics, Chemistry, Physics, etc) and Hobbies (Art, Music, Acting, etc), where more than 29k professional teachers connect to teach all these areas.
Learn at Prely
We come to the first part of the post, where I explain how this platform works and how you can start studying on this incredible platform. Go to Preply now and follow these key steps:
Step 1. Find teachers according to their qualifications and your preferences:
When you search with Preply, you can filter the search results according to:
The price per hour.
Country of birth.
Specialization.
Languages.
Availability.
This search engine is on its home page, where you will first have to choose a language (or what you want to learn):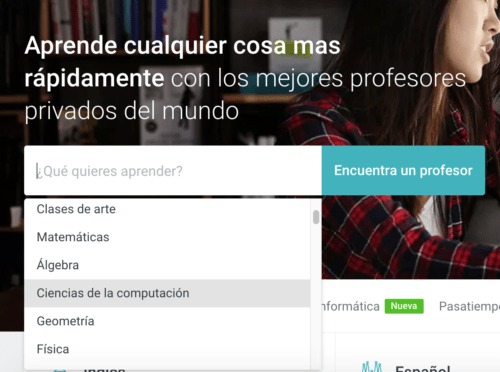 Afterwards, you can filter what remains when the site loads, at the top of it:

Step 2. Choose a time slot and book your first lesson instantly:
When you find a teacher, they will have a calendar, which will show their current availability. Book the time that best suits you and get ready for your first lesson.
Step 3. Buy your first pack of hours and plan your lessons easily:
After your first class, if you like the teacher, you can choose to study regularly with him by choosing a package of 5, 10, 15 or 20 hours of classes. You will be able to schedule class schedules using the calendar that the tutor has.
Learn more!Counseling for students
If you click the button, you will find all the information you need to be able to manage this platform completely. Worth seeing!
Teach at Preply
As we mentioned in the description of this magnificent platform, if you have knowledge in any area that they teach, you can be part of the more than 29k teachers.
You get new students.
You manage your business.
You earn money teaching what you are passionate about.
If you click on the button, you will be able to access general information on how you can start teaching on this incredible platform.
Preply in 1 minute:
We invite you to watch this following video (it is entirely in English) about how Preply works:
https://www.youtube.com/watch?v=hOzEKQRbLHk
Doubts questions?
I hope I have helped you and I hope you are done with the post. If you don't understand something, contact our team using the floating chat (located in the lower right part of your screen) to leave us your question.
You can see our most recent posts on our page start from the blog. Like us on our Facebook page so you don't miss any news.
GOOD MORNING AND GREETINGS FROM OUR TEAM!