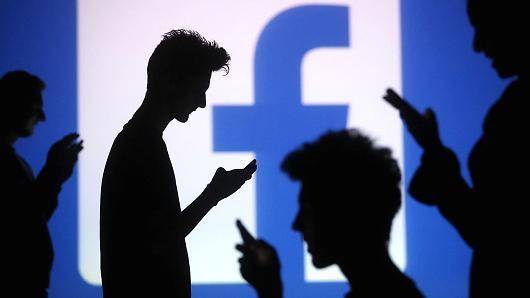 In this post we will show you the evolution of facebook, the largest social network in the world, since its birth in 2004, to the present day. ENTERS!
WE START:
Welcome to another new post. Mark Zuckerberg is the founder of the current most visited social network in the world, with more than 2 million daily visits to your website, millions and millions of people interact on this platform, communicate with each other, share photos, videos, statuses, and moments between your friends. Facebook has had a very accelerated evolution, since its founding in February 2004, it has gone through many changes in design and operation. And this is why today we present you ...
Evolution of Facebook, from 2004 to the present
Initial year of the evolution of Facebook: 2004. Facebook started as a social network to connect students at Harvard University. In this year, the platform was called as "The Facebook". Only 10 months later, in that same year, it was able to reach one million users.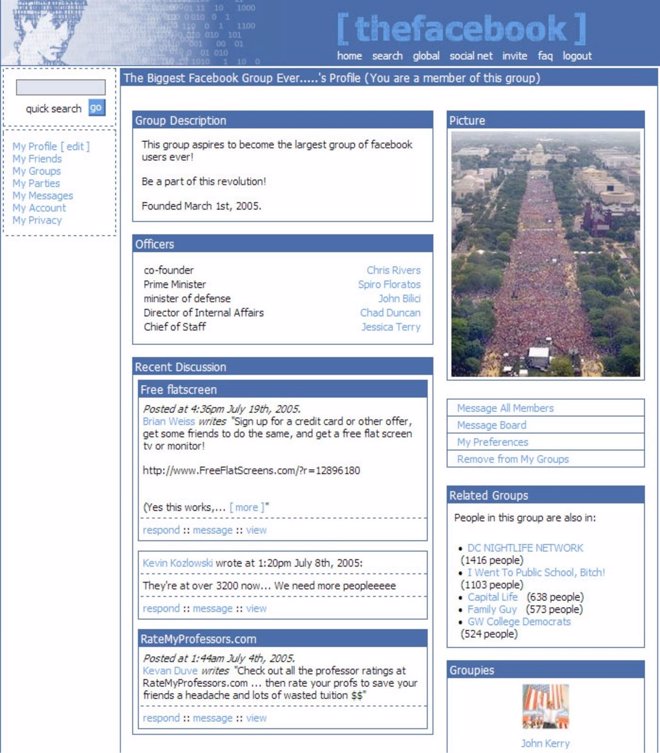 Just 1 year later in 2005, it expanded more internationally, reaching more universities and connecting many more users. By this point, Facebook already allowed its users to create photo galleries.
In 2006, Facebook made some significant changes, such as:
Launch the first version for mobile devices.
In September of that same year, the famous "news" section appeared.
The creators decide to expand globally, and allow everyone to create a profile on Facebook.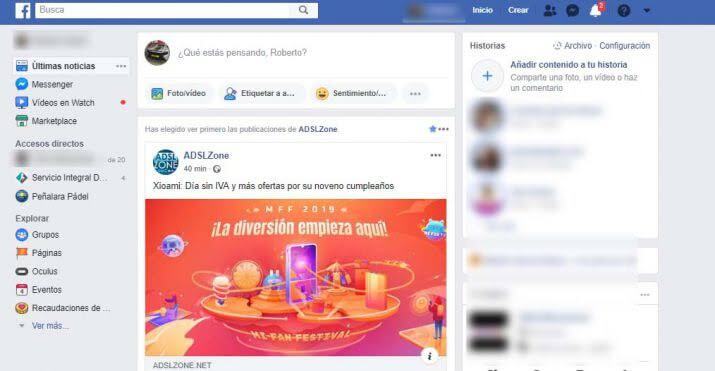 For 2007, Facebook introduces new options such as being able to talk about itself in the third person on its profile, and introduces its first ad system.
In 2008, Facebook introduced the first translations into new languages, the well-known "wall" appeared, its initial design changed, a new instant chat technology appeared, and the first iPhone app was launched.
A year later, in 2009, Facebook takes privacy settings more seriously, and also launches the button that will start the entire tour: the one called "Like".
In 2010 the first data center was launched in Prineville, Oregon. In addition, the platform reaches 500 million users. The startup layout changes and now looks much more intuitive, with much more information available.
In 2011, Facebook realized that people love photos, so it enabled the option of being able to configure a cover photo in the user's profile.
In 2012, the social network acquired the Instagram platform, and reached a scale of 1 billion active users. Also, change the design much more, and add a "timeline" to your profile, with which you can explore someone's life from birth to the present.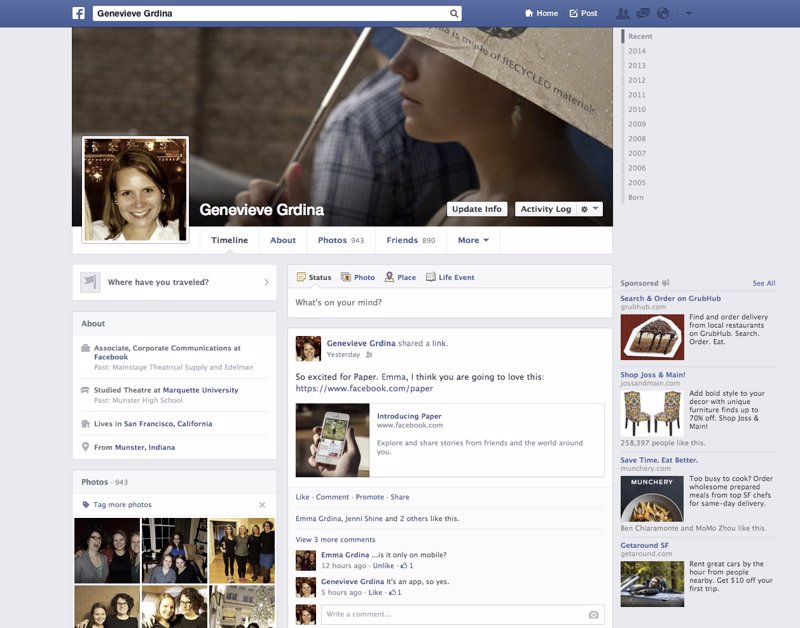 Year 2013 and 2014, Facebook improves much more, and begins to work on improving the user experience, launching applications such as Messenger and Paper. Internet.org is announced, and reaches a global scale on mobiles with the Android app.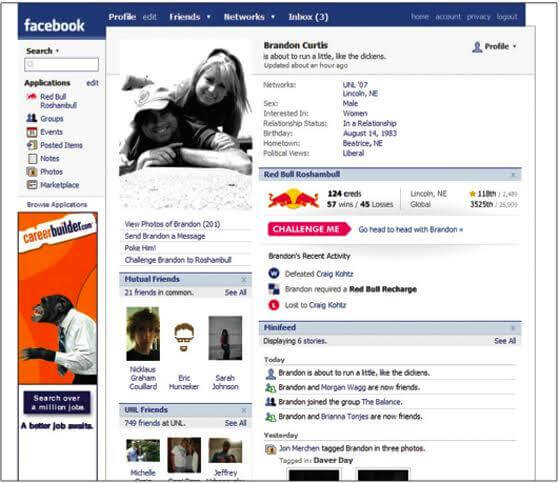 Year 2015: Facebook updates its design and operation better. It incorporates more options for user privacy, and totally improves the platform.
Year 2016: New chat features are incorporated, more services are added for all types of audiences, and the «wall» improves.
Year 2017: The start design is further improved. At the end of the same year, "Facebook reactions" are introduced, a Facebook Live experience is added. At this point, the social network has more data centers spread around the world.
Year 2018: Something significant that I have seen in this year is the updating of the photographs, they are already circular, and further improves the design of all the sections.
So far we have reached the end of this post on the evolution of Facebook.
Would you be interested in knowing more about Facebook? Check other similar posts!
Until another post!