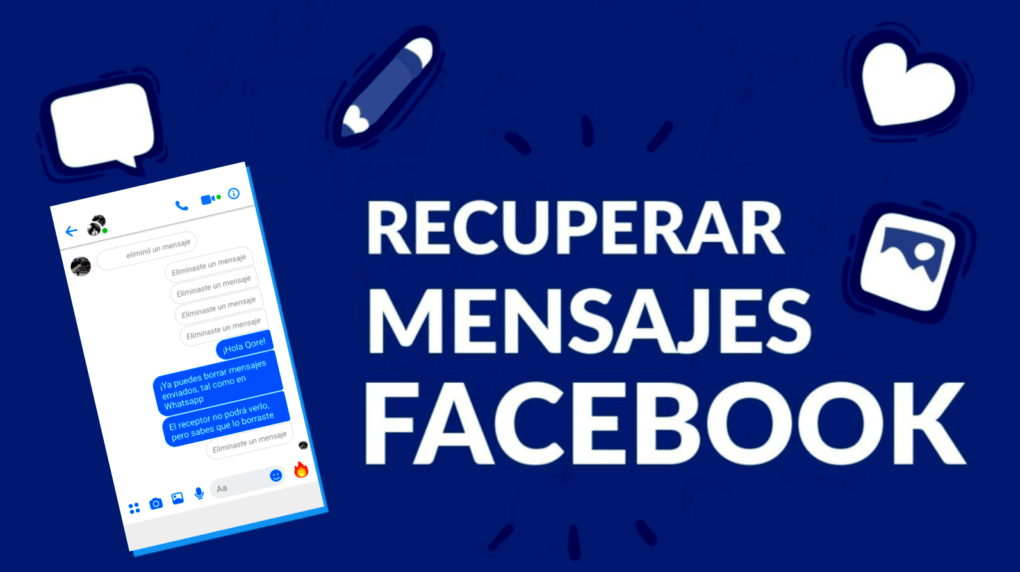 In this post you will learn how to recover deleted or deleted messages / conversations from Facebook Messenger step by step.
At some point we have spoken with a person via message on Facebook Messenger, who we have deleted our conversation, either by mistake, or because at the time we did not give importance to having it.
Now, we want get that conversation back that we had previously deleted, but we do not find any option for it. Is it your situation?
If it is, don't worry! That is why you are here, because today we will show you some ways to recover some conversation deleted or removed from Facebook Messenger step by step.
How to recover archived messages from Facebook Messenger
First, we must ensure that we have not archived the conversation, since it is an option very similar to the one removed from a chat.
As well? Well, the archived chats are no longer displayed in the list of recent messages with the people you have talked to, and they go to another section where it is not easy to locate them.
Therefore, we must make sure that this is our lucky case. We will teach you how to recover those archived messages from Facebook Messenger on both PC and Cellular.
Recover them from your computer
When it comes to accessing Facebook from our computer, we have more order and ample space to navigate freely without so much clicking.
In addition, retrieve any archived conversation Facebook Messenger is not a difficult or overwhelming task. As we mentioned, we must know if you have filed them and not deleted them.
Follow these next steps to retrieve your chats that you have previously archived:
1.- First, you must access within the portal from Facebook and log into your account.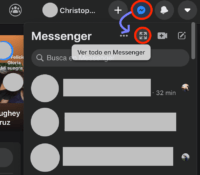 2.- Next, you must access Facebook Messenger. To do this, press the messenger icon (top right), and then on the amplification icon.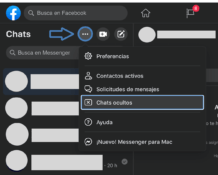 3.- You will enter a new page. Click on the options icon (three dots), and then click on «Hidden chats«.
4- You will find the entire list of hidden chats. If you want to recover deleted or deleted messages from Facebook Messenger, you will only have to respond to conversation to add it back to your recent chats.
Recover them from Android
If you have deleted or deleted a Messenger conversation using the archive feature, recovering it is too easy, even more than that of a computer.
If you want to recover your deleted or deleted messages from Facebook Messenger using your Android mobile, follow these steps:
1.- First, open the Facebook Messenger app.
2.- Later, in the search bar, put the name of the person to whom you want to recover deleted messages from FB Messenger.
3.- When finding your name, access within the chat. If you want the chat window to reappear among your recent messages, you will need to send a message to your contact.
Is it possible to recover deleted messages from FB Messenger?
Yes and no. It is possible ONLY if 90 days have not passed since you have removed them using the "remove" option. How? Through the Facebook content download manager.
If you are sure that 90 days have not passed, you will be able to recover all the messages deleted from Facebook Messenger in that time interval.
Follow this step by step to be able to recover all those chats you want:
IMPORTANT NOTE
This process must be completed using a computer or PC.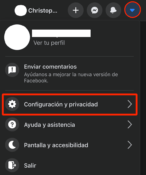 1.- First, access within Facebook, and then you must access your account settings by clicking on «Down arrow> Settings and privacy«.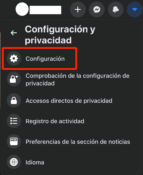 2.- After that, access the section «Your Facebook information«, And then, in the section«Download your information«, Click on the right button« See », as you can see here:

Or if you wish in the same way, you can directly access the section clicking on this direct link.
3.- Subsequently, you must select the date, quality and content to which you want to download and recover. If you only want to recover all the deleted or deleted messages from Facebook Messenger, we recommend that you uncheck all the options, and just check the "Messages". Take a look at this image: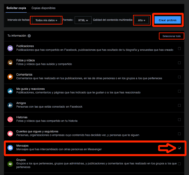 4.- Once you have chosen your configuration, press the blue button «Create file«.
Note
Depending on the quality and quantity of the content you have configured, the process could
take between 1 to 15 minutes
.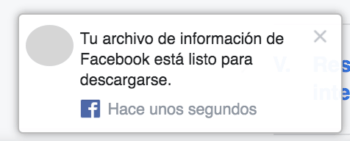 When it ends, Facebook will send you a notification; click on that notification FROM YOUR COMPUTER to access the corresponding section to download your information.
5.- When the process is finished, click on the notification to go directly to the section. Once you are there, click on the button «to download»Corresponding to the messages section:

6.- When they are downloaded, you must unzip them with a file extractor. Use WinRAR to unzip them. When you have the application installed on your PC, right click on the file, and click on «Extract here«.
7.- When they are unzipped, open the resulting folder, and open the file "index.html" using Google Chrome or any browser.
8.- You will see a screen similar to the following: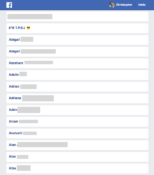 Those are the normal and deleted messages that were recovered from your Facebook account.
---
We hope this post has been very helpful for you. Remember that in this blog we write more Facebook related topics. Visit us!
See you in a future post.