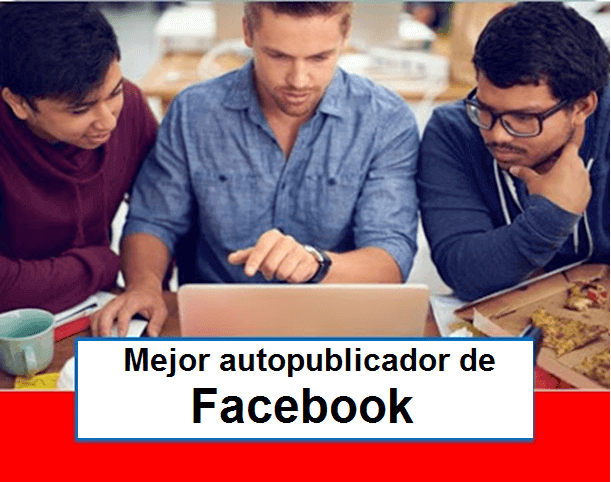 This time we bring you substantial information about what is the best Facebook self-publisher on the internet and you can use it; so your lack of time to make publications will no longer be an excuse. ENTERS!
We start:
Welcome back to another meeting.
Today we come loaded with useful information for people who want to gmanage your social networks, specifically Facebook, in a way more planned and effective.
Currently there are many online assistants that allow us to self-publish our accounts; therefore, our only job will be to program these publications.
And, this time we are going to recommend you, what we consider, best Facebook self-publisher on the Internet, where your work of managing social networks will be reduced to a minimum effort. We are talking about PageSuites.
Pagesuites: the best Facebook self-publisher
We make such an assertion since, with this tool you will not only be able to self-publish your accounts, but you will also be able to choose the categories of content to be published.
However, Pagesuites is an online application that is used to publish on social networks such as Facebook, Twitter and Instagram in a simple and fast way.

It is well known that social networks are an inexhaustible source of resources through which we can reach a large community or agglomerate, whether it is used for personal or work purposes. For this reason, Pagesuites was born, to make life easier for all those users who use social networks as a means of communication on a daily basis.
They implemented a simple interface for anyone can use it; however they also have online technical support.
What does this app do?
Connect a Feed with your account.
It has capacity for post videos, texts, images, links.
It is a generator unique links.
Lets handle multiple accounts.
Allows the message scheduling in a timely manner on multiple accounts simultaneously.

Message scheduling can be done from a file by selecting the publication interval.

It also allows schedule ads from file.
Kingposter, Facebook self-publisher as an alternative
Talking about best facebook self-publisherWe also wanted to recommend another excellent option and, the best thing, is that it is online and free. We are referring to Kingposter self-publisher.
This is a completely free new tool with which you can publish even if your pc is off, excellent features that not all self-publishers have.
characteristics
It has capacity for post videos, texts, images, links.
It is a generator unique links.
You have the possibility to create campaigns with publications from time to time.
You can schedule exactly the day and the time you want to start a campaign.

You can see the status of each campaign.

It allows create posts with previews.

You can choose on which pages and groups to publish your posts.

You can create categories to sort your groups.

Add IDs to posts.
How to use
The first thing you should do is install the software on a web server, and then access the main portal.
Being there, simply from the menu go to "Tools" and then to "Facebook auto-publisher" and there you can see where the self-publisher is installed.
To be able to use this, you only have to register and confirm your account.
Once you are inside, the first thing you have to do is set up your profile Y connect your Facebook account to the self-publisher.
The next step will be create a post the type you want, only text, urls, with images, videos, etc. Y schedule publication. That is how easy it is to handle Kingposter.
It is important to mention that this tool has other features that you can take advantage of.
Who can use these tools?
Now, it is important to mention that this type of Facebook self-publishing software is designed to:
Anyone who has a online or physical business you want to promote.

Applies to all entrepreneurs and businessmen who work online.

For those companies that want promote your products and want to publicize their brand.
For all types of business you want to have presence in groups and pages From Facebook.

But it also applies to anyone who wants to have a permanent and constant presence on social networks.
---
With the previous section we end this post about best Facebook self-publisher In Internet. And although we gave you two very good options, we hope you can choose the one that best suits your needs.
But before you go, take a look at these posts from the Facebook social network:
 Now, until next time.