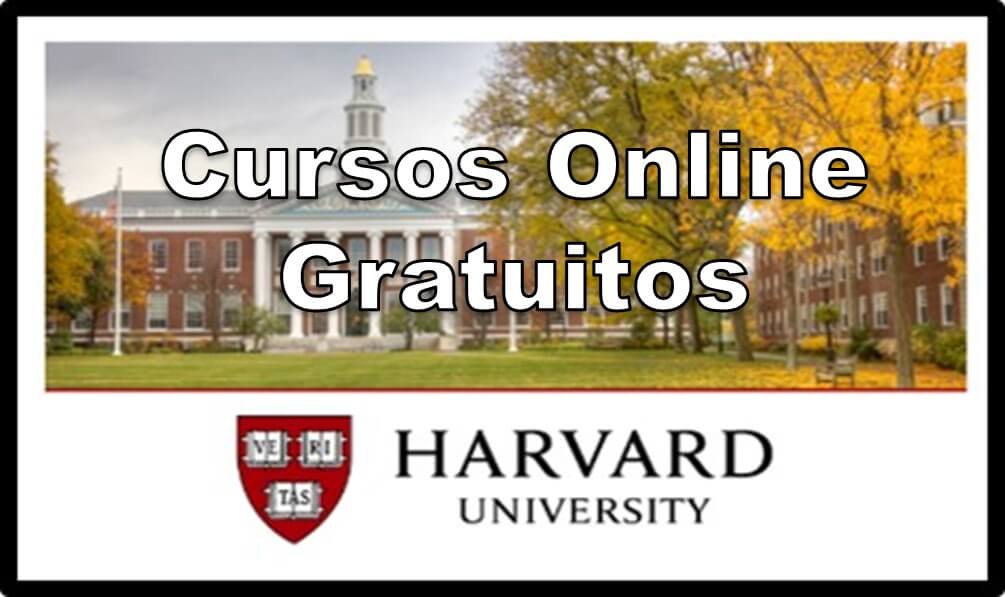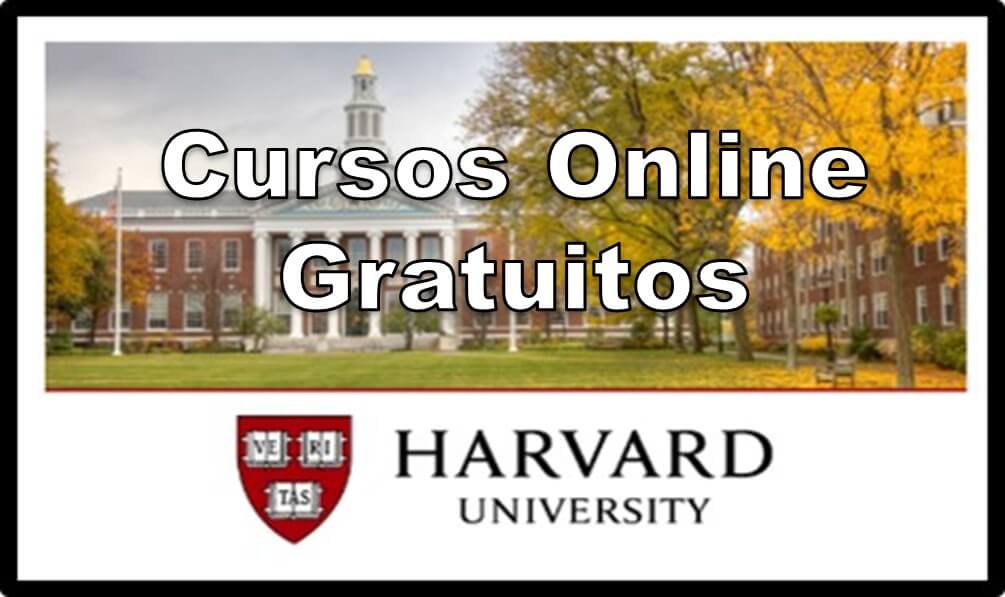 In this post you will find relevant information about distance preparation studies, we will talk about the Harvard courses online, which are free and in Spanish. Find out about all the programming that this prestigious institution has prepared for you. ENTERS!
WE START:
The Harvard University It is considered one of the best educational institutions, positioning itself among the most emblematic and recognized worldwide.
Without a doubt, the proposal of the Harvard University in offering 98 free courses to study online It is an offer of great value, since the programmatic content is designed and taught by high-level professionals.
These Harvard online courses are in Spanish and are free, We find them on the net thanks to the edX platform.
Consequently, in relation to the theme of Harvard courses, They offer a wide variety of content for different specialties.
Among these we can mention some areas such as history, biology, leadership, data analysis, politics; in addition to other options in lines of entrepreneurship, computer science, general culture and literature.
Due to all this, the methodology of the Harvard University in offering 98 free courses to study online, is developed under the modality of learning by Mooc (Massive Open Online Courses), which translates as massive open online courses.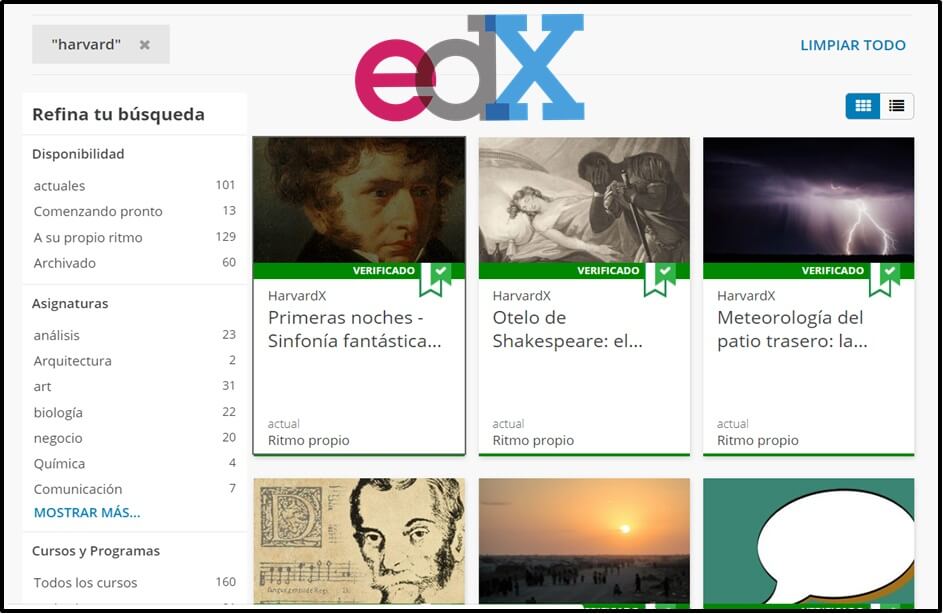 This initiative arose with the main purpose that the knowledge, teaching and learning are available to everyone, regardless of origin, or the place where future participants currently reside.
Next, let's review a content summary of the Harvard courses online, free and paid.
List of free Harvard courses online
Here is a free online Harvard course list updated that was scheduled for this year. The list is comprised of 30 online courses of different kinds.
Science and Cooking.

Principles of Biochemistry.

Religion, Conflict and Peace.

Moral and Political Philosophy.

Child protection: the rights of the child in theory and practice.

The ancient Greek hero.

Informatic introduction.

Cities X: past, present and future of urban life.

The effects of climate change on health.

Earth and Extraterrestrial Life.

Case Studies in Functional Genomics.

High-dimensional data analysis.

The Opioid Crisis in America.

The architectural imagination.

Introduction to linear models and matrix algebra.

High Performance Computing for Reproducible Genomics.

Statistical inference and modeling for high-throughput experiments.

Free online courses on Chinese culture.

Causal diagrams.

Humanitarian response to conflicts and disasters.

Entrepreneurship in Emerging Economies.

Statistics and programming skills R.

Contract Law.

Divination systems.

Learning Leaders.

Opera of the 19th century: Meyerbeer, Wagner and Verdi.

Use of Python for research.

The cholera epidemic of 1854.

Computer Principles.

Opera of the 18th century: Handel and Mozart.
Note
You will find the link to all these courses at the end of the post.
This educational content is valuable to proceed, since they are offered by the most important Universities in the world; as are Harvard, Stanford, Princeton.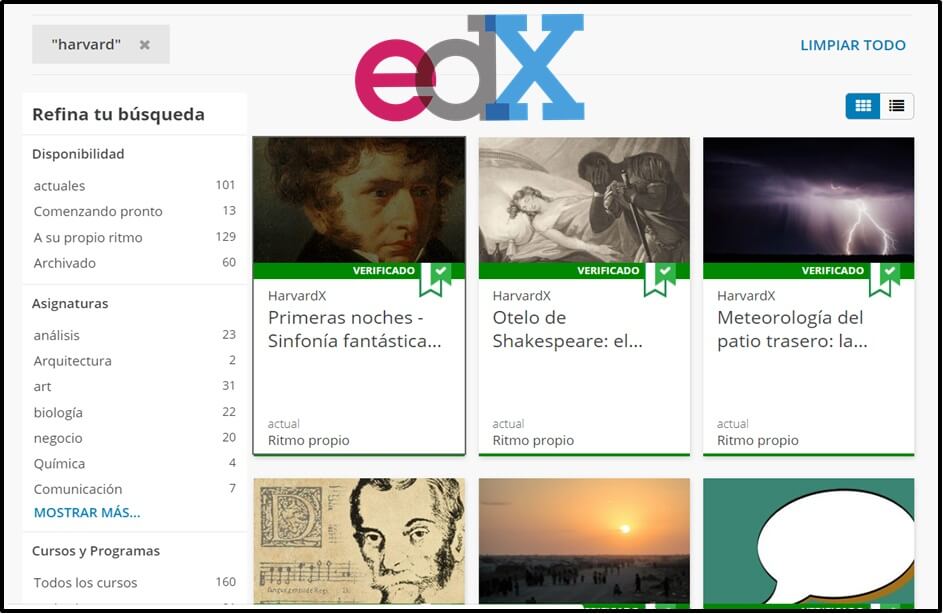 The system Harvard online courses that are free, It is dedicated exclusively to offering a whole student population with a desire for improvement and intellectual preparation, the tools to build or strengthen a favorable employment future.
These are adapted to the needs and demands of the participants, thanks to the variety of topics and the flexibility with which they can be studied. 
List of paid online courses
To begin, inform that in this section we will know the list of online courses that are paid. This compendium brings together a study program of 10 Harvard courses online.
The reason why these distance studies generate a payment commitment is because they offer the opportunity to access the accrediting certificate, after passing the course.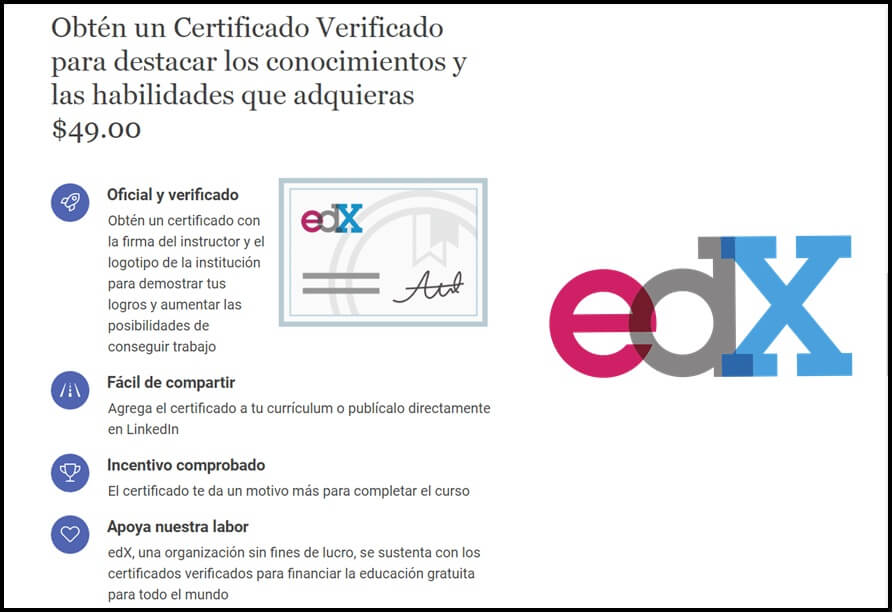 These courses are organized and taught by the Harvard Business School. Let's take a look at this list of paid online courses:
Financial Accounting.

Economics for Managers.

Business Analytics.

Leading with Finance.

Entrepreneurship Essentials.

Managing Your Career Development.

Negotiation Mastery: Unlocking Value in the Real World.

CORe.

Becoming a Better Manager.

Cybersecurity: Managing Risk in the Information Age.
The number of Harvard courses in Spanish. Most of these courses are offered in English.
Harvard courses they are translated into a sentence; the best quality just a click away.
---
We have successfully completed this post, hoping it has been to your liking. We want to invite you to read other contents of our blog, which will surely interest you:
Would you like to be part of the thousands of participants of the free Harvard courses? Has it caught your attention list of free online Harvard courses? Give us your comment.
It will be until next time. We appreciate your visit.