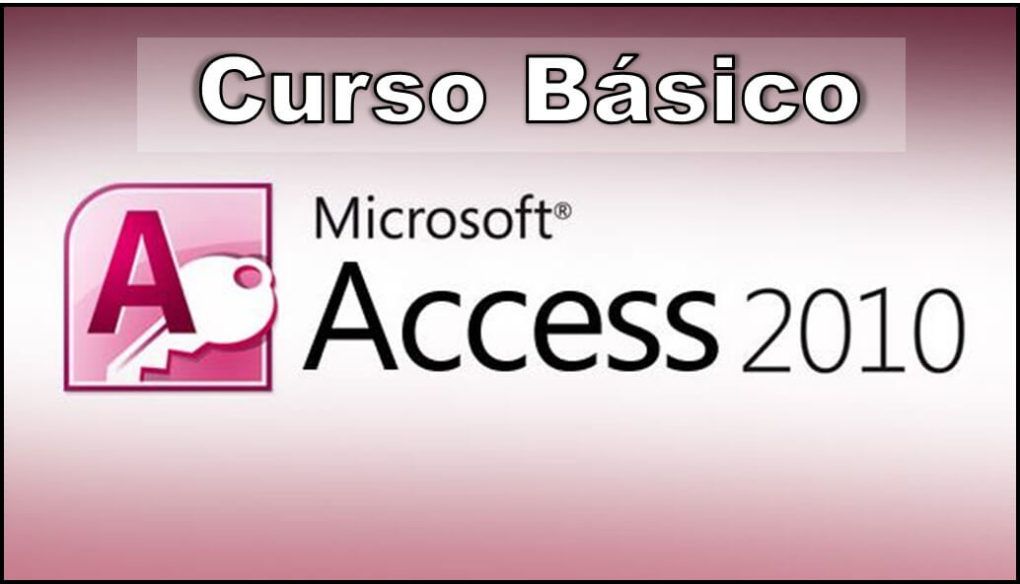 In this post we will explain everything concerning the Microsoft Access 2010 course free online. We will study the benefits of using this program specially designed for manage database. ENTERS!
WE START:
Welcome to a new post.
Microsoft Access 2010 is a system that is part of the variety of programs that comprise Microsoft Office. 
The program has been used for the creation, administration and database organization, primarily for environments that generate a fluid content cycle; since they facilitate the order and planning of the information that needs to be classified, and with this promote content controls through the modification and updating of these.
Thanks to this kind program, we can create database applications; This means that it gives us the opportunity to program internal control within the entity, unit or organization, storing and providing protection to the information in a SQL database.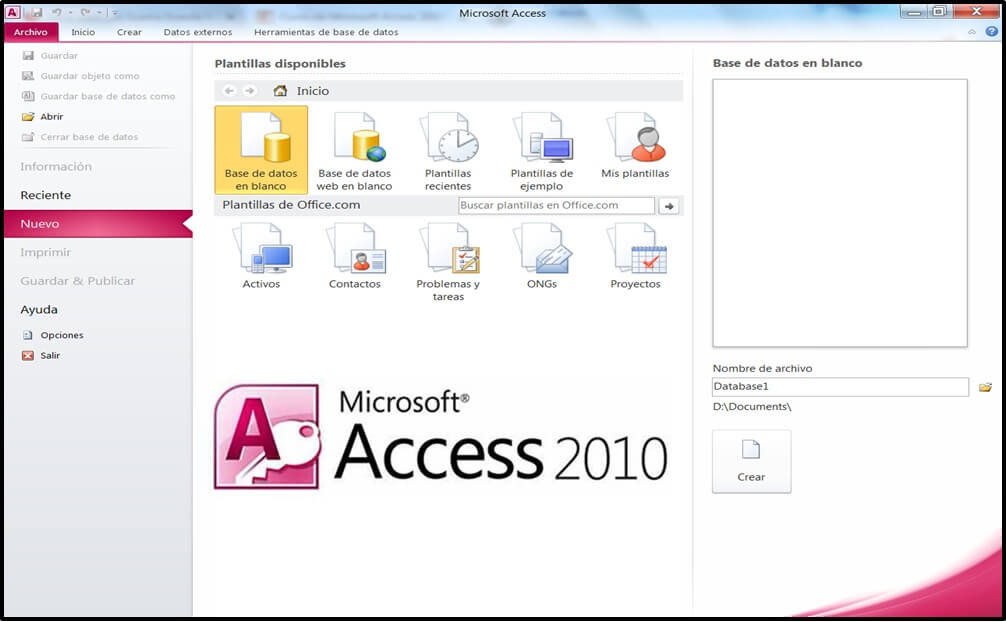 The purpose of this type of program, in general, is used in order to generate a follow-up of a relevant informative content of interest for a certain unit of work or study.
The main purpose of this system is manage information in a clear and orderly way, and then extract linked reports from the program that are practical and easy to understand and digest. 
Finally, having already known and reviewed the conceptualization and functionality of this beneficial program, let's see information regarding the Microsoft Access 2010 Basic Course.
Introduction to the program
Throughout this basic course about the program Microsoft Access 2010, The participants will acquire the related and necessary knowledge for the design of an optimal, attractive and functional database plan.
This must be designed in a clear, practical and orderly manner; so that any user can easily check timely and accurate information. In the development of the course we will learn to create forms and reports.
Let's see hand in hand with computer pills, a conglomerate of 24 tutorials called «Basic Access Course 2010«.
Programmatic content of the classes:
Creation of DB.

Table operations.

Field properties.

More field properties.

Table filters.

Relations between tables I.

Relations between tables II.

Properties of relationships between tables.

Selection queries I.

Selection II.

Wildcard characters. Selection Consultations III. . Parametric.

Calculation queries. Selection IV. 

Grouping queries. Selection V. 

VI selection consultations. 

Table creation. Action inquiries I. 

Elimination. Action consultations II. 

Attached data. Action consultations III. 

Upgrade. Action consultations IV. 

Forms I, II, III, IV. 

Reports I.

Reports II.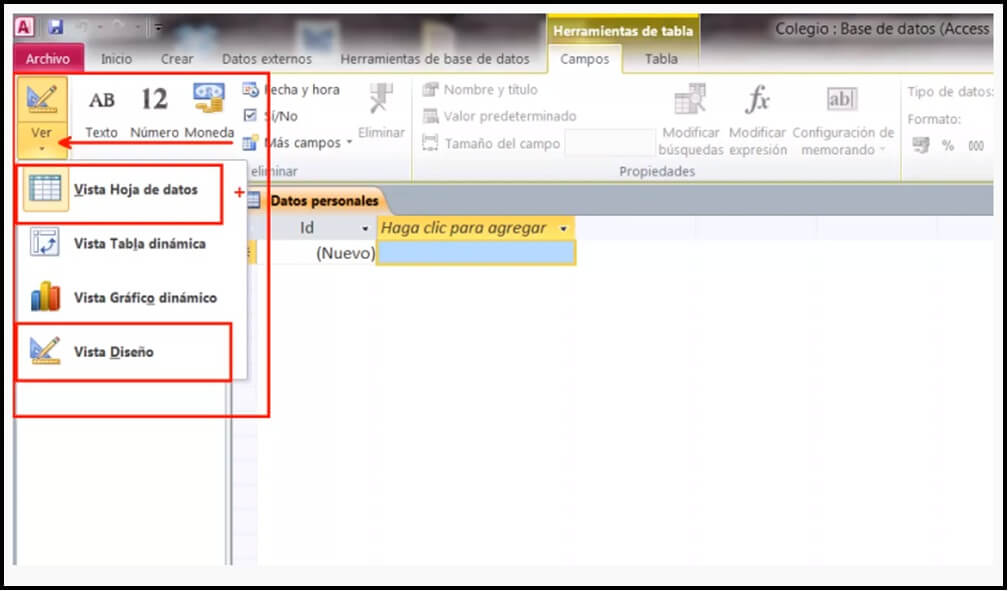 If you want to access the basic Access course for free, we leave you the link to obtain all the information.
Free Microsoft Access Course
In this section, we present you another Free Access 2010 Course, which presents us with 14 intuitive tutorials on the subject.
If you want to access the content, we leave you here the practical content, and the link to the Access 2010 course information.
Programmatic content:
Basic concepts. Introduction to databases.

Initial Design of a Database 1 - 2 - 3.

Create a Database: Tables and Fields 1 - 2.

Initial Design of a Database 1 - 2.

Field Properties: Size of a Text Field and Title of a Field.

Input Masks 1 - 2.

Validation Rules in Text Fields 1 - 2.

Field Properties: Default, Required and Lists of Values.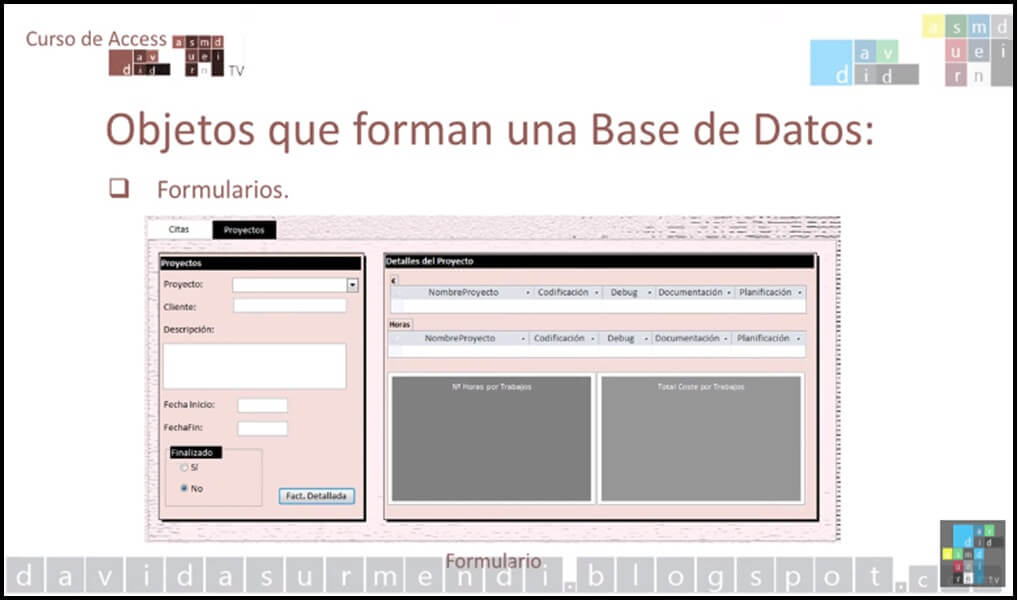 As a note to inform that, each tutorial is responsible for explaining in detail the informative content of each section that makes up the Free Access Course, presenting each operation in a practical way.
Access 2010 online course
Thanks to the web, we will come across a diversity of Microsoft Access courses online; However, this time we will mention the Access online course shared by Dostin Hurtado. 
It is a tutorial with complete content and sufficiently clear and concise, which will help you develop the necessary skills to create tables that hold data and with these create reports, as well as create forms from scratch.
Thanks to Access course, you will learn to make a table and feed the information into it; We must emphasize that it is not advisable to do it directly on the table, this is the reason why forms are prepared in order to be able to enter data, including validations to avoid erroneous or manipulated data.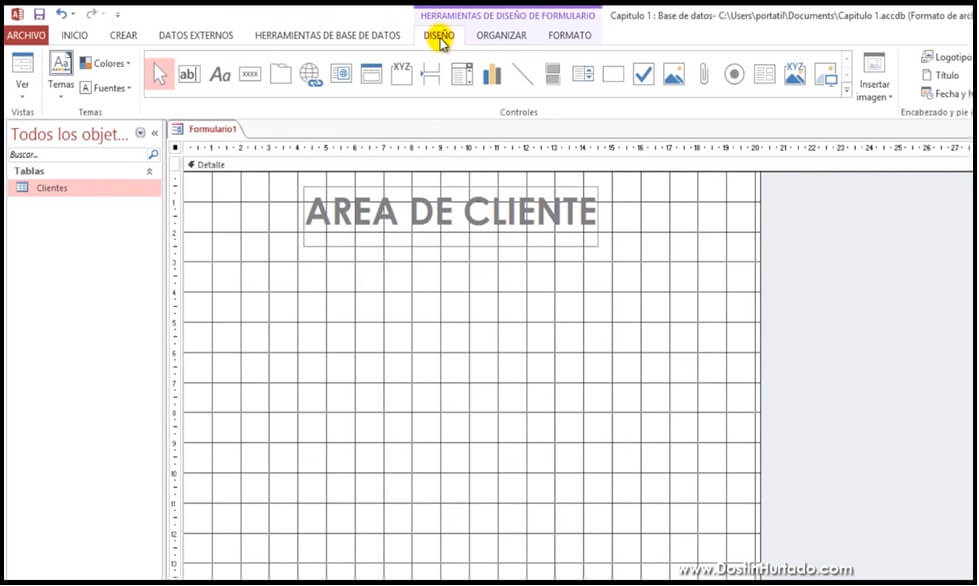 If you want to access the online course and the information offered by Microsoft Access, we leave you the link.
---
So far our informative content. It was a pleasure to share with you this knowledge related to the Microsoft Access 2010 Basic Course.
We have more courses that may interest you:
Write us your expectations in the comments. Did you find the Microsoft Access Course? Do you think the Access Online Course fits your needs? 
We say goodbye thanking you for your attention.