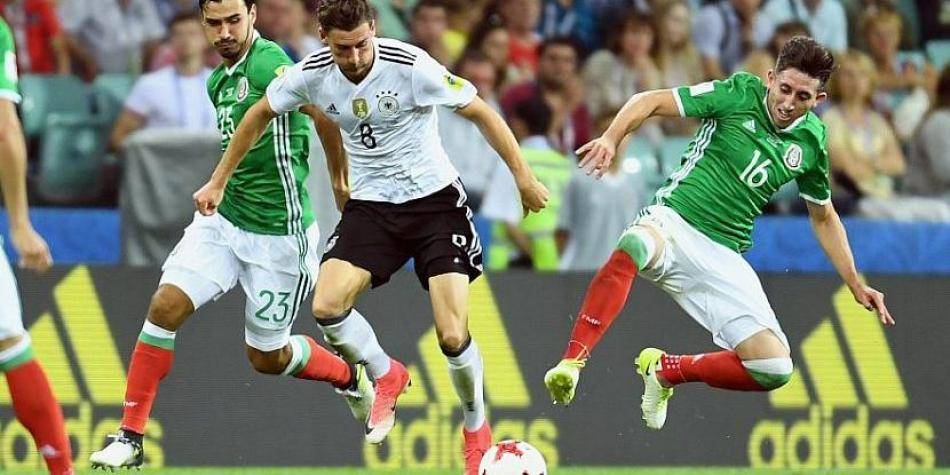 You wonder where you can watch live the game Mexico vs Germany? In this post, we will explain where to watch the game online or on TV, as well as schedules and media for different countries. ENTERS!
WE START:
Welcome to another new post. We continue to discuss about the World Cup, and today they asked me where the Mexico vs Germany game will be seen. This match will take place on Sunday, June 17 at 10 a.m. (Mexico and Colombia time), 12 p.m. in Argentina, 11 a.m. in Chile and 5 p.m. in Spain . After a tough 4 to 1 defeat in the Confederations Cup, the rematch could come in this World Cup, where he will face the World Champion. Well, now yes, what we come to:
Where to watch online or on TV Mexico vs Germany, World Cup Russia 2018
There will be 2 live broadcasts of this duel.
By television
1.- In Spain, will transmit it Four.
2.- In Argentina, DirecTV Sports and TyC Sports will be broadcasting it.
3.- In Colombia, RCN, DirecTV Sports and Caracol TV will broadcast it.
4.- In Mexico TV Azteca and Televisa will broadcast.
5.- In Chile, DirecTV and TVN will be broadcasting it.
By Internet
1.- In Spain, you can follow it on the Mitele platform, as on its website (mitele.es), in addition to its corresponding application for cell phones and tablets.
2.- In Argentina, it can be followed through DirecTV Play (being a DirecTV customer), Cablevisión Flow (you have to be a Cablevisión customer) and TyC Sports Play (belonging to a cable provider).
3.- In Colombia, it will be followed by the Caracol Play app (available for devices Manzana Y Android), canalrcn.com, Snail gol and also in DirecTV Play.
4.- In Mexico, you can follow it on the online platforms of Aztec Sports Y televised sports.
5.- In Chile, it can be followed through TVN Play and DirecTV Play.
---
So now you know, now, are you ready for football fever? Mexico vs Germany will meet this Sunday, June 17, 2018 at 10:00 am, DON'T FORGET IT! If you liked this post, we invite you to read more curious posts like this.
¡Add a frame to support your selection on your Facebook profile picture! Until another post.
Cover Photo Credits: Depor.com