In this post we will show you a TOP 10 hidden functions on your keyboard that you probably didn't know about. They'll make your life easier! Get in!
WE START:
Welcome to another post. I'm sure you spend most of your day in front of your computer, or if not, at least a few hours. I won't judge you for that, since nowadays our life is much simpler thanks to them, and to the different revolutionary gadgets that exist today. But even the most experienced user doesn't know everything, and that's why today we'll introduce you to 10 hidden functions on your keyboard.
10 hidden functions on your keyboard
Position #10: Magnifier
We start our list with this hidden function on your keyboard: the magnifying glass. Not everyone has perfect vision, and the reasons for this may be diverse (myopia, astigmatism, etc), but it is extremely uncomfortable for anyone to get too close to the computer. If you suffer from this and are tired of closing your eyes to see better, press the "Windows" key together with the "+" key, and see the magic. To zoom out, press the "-" key instead of the "+" key.
Position #9: High contrast mode
You've already tried using the magnifying glass, but... you still have trouble reading? Don't worry! We have the solution for you. Press the "ALT", "SHIFT" and "PRT SC" keys at the same time. This will activate the high contrast mode, so you can read even better. To turn that mode off, press the same keys at the same time.
Position #8: Turn the screen
Many people have told me that there is nothing useful in this, but imagine playing a joke that is not heavy on your friend. Or reading a text that's upside down, I don't know, but if it's upside down it might be useful. To turn the screen, press the "CTRL", "ALT", and any of the "←", "→", "↑" or "↓" arrows at the same time. You will see that it will rotate. In order to restore it to its original mode, play with the command set again.
Position #7: Lock down the computer
Imagine that you have to run somewhere but your computer is on and you have information open that you would prefer no one to know. Well, by pressing the "Windows" and "L" key set at the same time, your computer will lock up.
Position #6: Function keys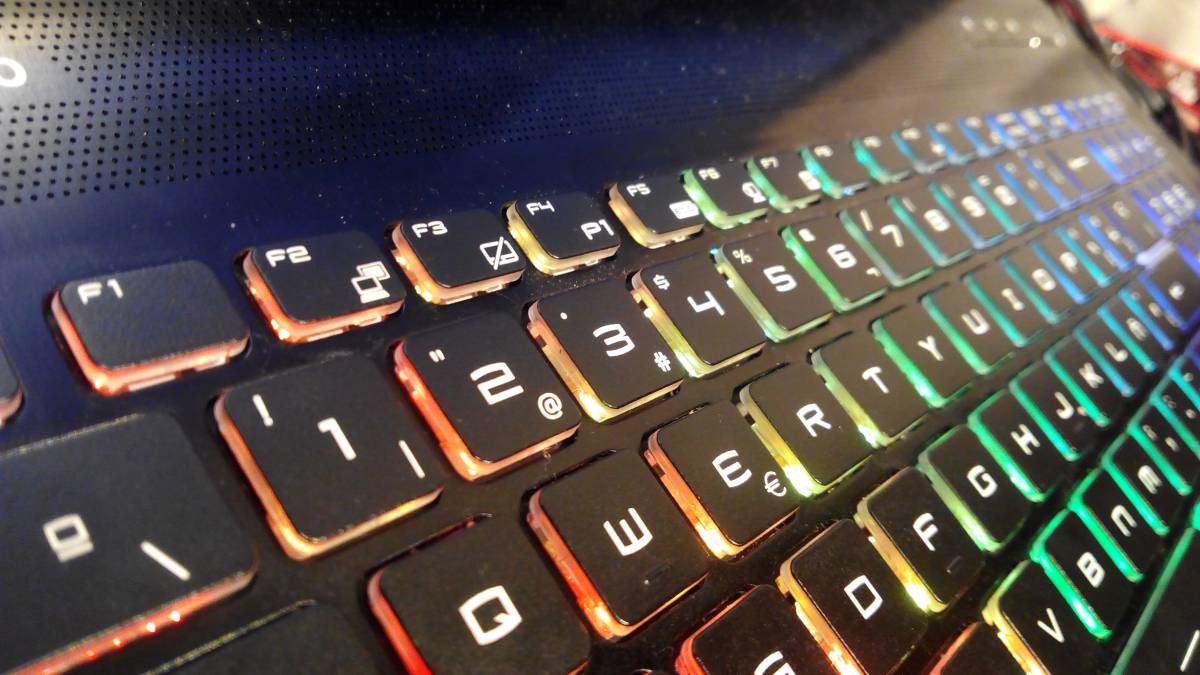 Did you know that the keys on top of your keyboard are called function keys? Each of these keys has a specific function:
F1: runs the system's help system.
F2: Allows you to rename a file.
F3: Allows you to search for a file or folder name.
F4, combined with the "ALT" key: allows you to quickly exit a program.
F5: quickly updates a web page.
F6: Allows you to choose the address bar of the browser.
The F7, F8 and F9 keys have no specific function.
F10: Its common use is to open and close the menu of a program.
F11: Allows us to enter full screen mode.
F12: does not have a specific function, although it is normally used to display an additional menu with program settings.
Post #5: Screenshot
Do you want to take a screenshot of your computer? For this you don't need to take your phone out, as you can press the "PTR SC" or "PRINT SCREEN" keys at the same time. The image will be saved in your clipboard, and to get it, open Word or an advanced text editor, and paste it.
If you want to take a screenshot of a specific section, press "ALT" while you're shooting, and you'll get the image of the active window you're in.
Position #4: Minimize all windows
When you have too many windows open, you may have trouble finding your way around. To minimize all your windows, press the "Windows" key and the "M" key at the same time. This way you can organize them and put your desktop in order.
Position #3: Focus on the taskbar
If you press the "Windows" key and the "T" key at the same time, the computer will focus on the taskbar. By pressing the same keys you can change the selected object, and if you want to open it, press the "ENTER" key. This function is very useful when the mouse or touchpad stop working.
Booth #2: Showing the side panel
In Windows 8, when you move the cursor over the right side of the screen, a side panel automatically appears. This could be very useful if it wasn't for the fact that it appears at the least indicated times, and at the same time, it doesn't appear at the most indicated times. In any case, if you're tired of moving your cursor around to make it appear, press the "Windows" and "C" keys at the same time, and it will appear.
Position #1: WITH
This is not a keyboard trick, but an interesting story I want to tell you: on computers using Windows, it is not possible to create a folder with the name "with". According to a legend for the hatred of this word, which in English means "know-it-all", it was one of the words used by certain people to make fun of Bill Gates. But the truth is much simpler: in early computers, WITH was used to designate the connection and disconnection of a device, and so it could cause problems.
Which of all the hidden functions of your keyboard did you find most interesting?
So much for our list of hidden keyboard functions. So much for another post!
Doubts, questions?
I hope I've helped you and I hope you've concluded with the publication. If you don't understand something, contact our team using the floating chat (located at the bottom right of your screen) to leave us your question.
You can see our most recent posts on our page home from the blog. Give us like in our Facebook page so you don't miss out on any news.
GOOD DAY AND GREETINGS FROM OUR TEAM!