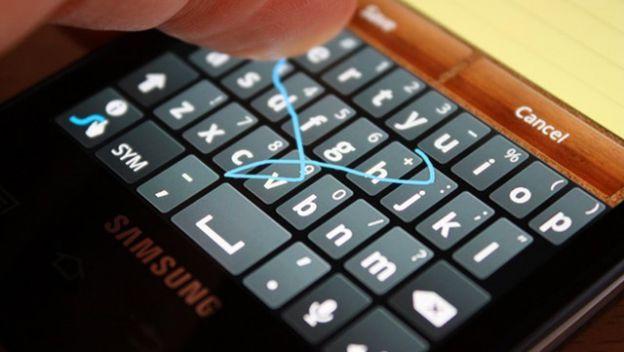 In this post you will find the best keyboards for Android that exist, which have GREAT features. Available on Google Play. ENTERS!
WE START:
Common mobile keyboards are a bit boring, so you can get the best Android keyboards available on Google Play.
Several of them are free and you can use them to personalize and color your keyboard.
Also, they have extra features that can improve its quality.
Thus, Android has a great advantage, and it is the possibility of customizing your devices, both externally and internally.
So there are several applications with which you can give your own style to your device, be it on the wallpapers, keyboards, and others.
What are the best keyboards for Android?
Some of the best keyboards for Android, available on Google Play will be mentioned below.
Each one having its own characteristics, so you can try and choose the one that suits you best.
Without more to mention… Let's start with this post!
This is a Google keyboard that comes with Android, and it is one of the best keyboards available on Google Play:
It has many virtues, as well as having fast Google search, Swype, and extensive customization.
You can put your own background image on the keyboard. And, it also has a wide catalog of emojis and the ability to send GIFS.
Not for nothing is it one of the best keyboards for Android that exists, since this keyboard has a Guinness record as the fastest keyboard in the world.
In addition to being very fast, it is quite clean and conventional.
Although it has an app launcher, which has the advantage of not having to open multitasking or other menus when having to change programs.
Also, this keyboard has a wide variety of available themes and quite useful extensions.
Swype Keyboard
He holds the Guinness record for writing the fastest message!
This keyboard is quite popular and was one of the first with the ability to write a word by sliding your finger over the letters on it.
And, this keyboard syncs with your device's dictionary, so the more you use the app.
This will be learning and including words to autocomplete later.
BREAKING NEWS: Swype was just discontinued in February 2018.
This personally is one of the best keyboards for Android I know!
This is one of the most used keyboards in the world, and to type on it you will hardly need to lift your finger from the screen.
His writing method is Swype, which consists of sliding your finger across the letters to form words.
In addition, this one is completely customizable: it has various themes for your keyboard, and you can also change its size and other options.
From this list of the best keyboards for Android, this is the smallest keyboard you can have on your device, although it is not very easy to use.
You will have to do a short tutorial of about 30 seconds to discover everything that it contains.
Thus, it will cost a little at first to use it, but over time it becomes customary.
Also, it has several languages, which you can include two at the same time on the keyboard.
This keyboard has tons of themes to customize it to your liking!
Works with Swype keyboard, voice typing and word autocompletion. Also, it has several collections of quite funny emojis.
Finally, the best keyboards for Android available on Google Play, they have a lot of virtues that common keyboards do not have.
These are very popular and recommended to customize and have more options on your keyboard.
---
Before finishing the post, I want to mention that in this blog we write tech tutorials of all kinds: games, hardware, programs, help, etc ... Visit us!
Similarly, WE ARE ANDROID LOVERS. In our blog you will find articles of all kinds: tutorials, help, tips, TRICKS, etc. Surely there will be something that interests you to see!
Did you install any of the best keyboards for Android? How did you find them? Give us your answer in the comment box!
See you in another post.