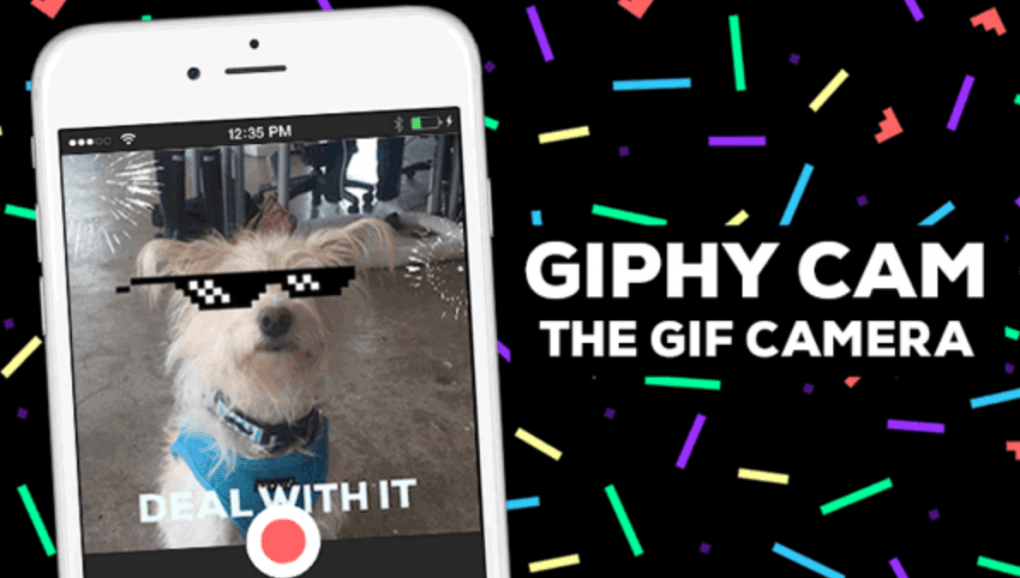 In this post we will introduce you to Giphy Cam, the best app to create GIFs that you can find on Android or iOS. We teach you how to use it. ENTERS!
WE START:
Welcome to a new post.
GIFs have become a trend lately to create memes or other content. Before going to the tutorial to create GIFs, I would like to explain well what this is:
What is a GIF?
A GIF is an image format, which, in human words, consists of putting together a kind of short "video" but the difference is that it has no sound.
It is mainly used to describe a series of steps, introductions or events that are short enough to make a video about it.
Well, once I made this clear, let's continue ...
What is Giphy Cam and how to use it, the best app to create GIFs
Personally, Giphy Cam is the best app to create GIFs.
DOWNLOAD THIS APP TO CREATE GIFS
Not only does it allow you to create your own animations, but you can also add more elements, in the pure Snapchat style.
Giphy Cam interface
Next, we will explain what each of the sections of this incredible app for making GIFs consists of.
Upper part
It is where you will find the camera, you can change to front or rear camera with the upper right icon.
In addition, a lightning bolt icon will appear on the left, in which you can change the tone of the GIF.
Bottom
You will find the different elements that you can embed in your GIF. Among what you can find here is:
Filters for photos.
Elements to embed in the GIF (such as glasses, mustaches, hats, etc).
Frames.
Overlapping images (this means you put an image inside the GIF).
Very good effects from Giphy Studios.
Include text within the GIF.
The bad thing is that at the moment, Giphy Cam does not allow you to place several elements of these at the same time.
How to create GIFs with Giphy Cam
Once you have selected which filter or settings you want to put on your GIF, just press the RED button.
Giphy Cam will start by taking several photos, while doing that, you should focus on where you want to record the GIF.
When finished, you will have your final result:
At the top you will have a preview of the GIF, as well as the option to add a new one in the plus icon, or change the meaning of the GIF in the icon on the left.
At the bottom you will have several options:
RESET: Make another GIF again.
SAVE GIF: Save the GIF to your phone.
Bottom icon: you can share it on various social networks.
Not for nothing is it the best app to create GIFs! You can create GIFs that simple.
---
Before finishing this post, I would like to tell you that in this blog we talk all about Android: tutorials, APKs, tips, help, etc ... Surely there will be something you like to see!
In the same way we talk a lot about Multimedia files, like GIFs, where we talk about how to optimize images, help with images, among other topics. Visit us!
Do you think Giphy Cam is the best app to create GIFs? Let us know your opinion in the comment box of this post!
See you in another post.