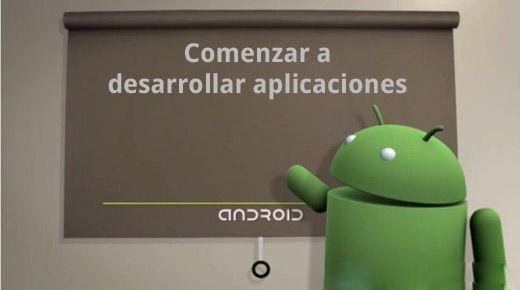 In this tutorial you will see how to make an Android application for your website, blog, social network, etc., without needing to know how to program, and in less than 30 minutes. ENTERS!
WE START:
Welcome to another post. Today the Android apps have allowed us to expand much better to clients or potential visitors of our websites, since more than 90% of Internet users of mobile devices use an Android phone. And this is why we introduce you ...
How to make an Android application of your website
To complete this tutorial, you must have 2 things, and are as follows:
Have an internet connection (sure you have it because you are seeing this post?).
Count of 20 to 30 minutes approximately to create your PROFESSIONAL app.
If you comply with this, stay in the post and follow the following steps:
Start making an Android application
1.- Enter the AppsGeyser website, the platform that your application will do.
2.- Click on «CREATE NOW FOR FREE«, Is a green button like this:
3.- Next, select the template you want to choose for create your professional app. For the purposes of this post, we will select "website", since that is what we want: make an application from our website.
Add content to the Android app
4.- Now, after having entered the "website" option, enter the full URL (including "http" or "https") of your website, as shown in the case of our blog:
5.- If you want to change the color of the theme, change it to the one you like best. We will change it to blue. When you're ready, click the green "GO" button.
6.- You will be shown a preview (If not, click on "Click here to see the preview"). Scroll down a bit, you will find some tabs to add your latest news from Facebook, Twitter, or your Blog. If you don't want them, click on the "REMOVE TAB" button.
7.- When you are ready, click on «NEXT». Now, you will have to configure the name of your applicationn:
8.- Configure the description of your application. We leave you our example:
9.- Now, it will ask you to upload an icon or leave the default one. If you already have the your app icon, upload itIf not, we recommend leaving it like this by default.
10.- When you are ready, click on «CREATE». It will ask you to register on the platform, register.
11.- When you log in, it will create your application and will send you to the control panel of your account, where you can check your apps.
12.- Click on that icon that says "Edit" to finish editing your application.
Expand the contents of your application
13.- In this section, you can add more sections for your application. Click on "ADD TAB", and add more sections of your interest:
14.- When you finish editing your app completely, click on "PUBLISH" (found in the left menu).
If you made it this far, CONGRATULATIONS! You have managed to make an application SUCCESSFUL.
15.- Go down a bit of the page and click on the "DOWNLOAD" button, where you can download the app you just created:
16.- READY! Your application will be downloaded.
As you can see, the method used to be able to create a professional Android app, following a series of very simple steps that we describe.
You didn't need to take a course programming professional, but by making correct use of the tools that are already available on the market, we can save a lot of time.
Sure, if you want to make a app with very specific details, we suggest or hire a professional Android app programmer, or take a programming course.
---
Were you able to make an Android application successfully?
Before saying goodbye, you may also be interested in knowing more about our articles from Android. Or if you are a programmer, too we talk special things for you. Now yes: Until another post!