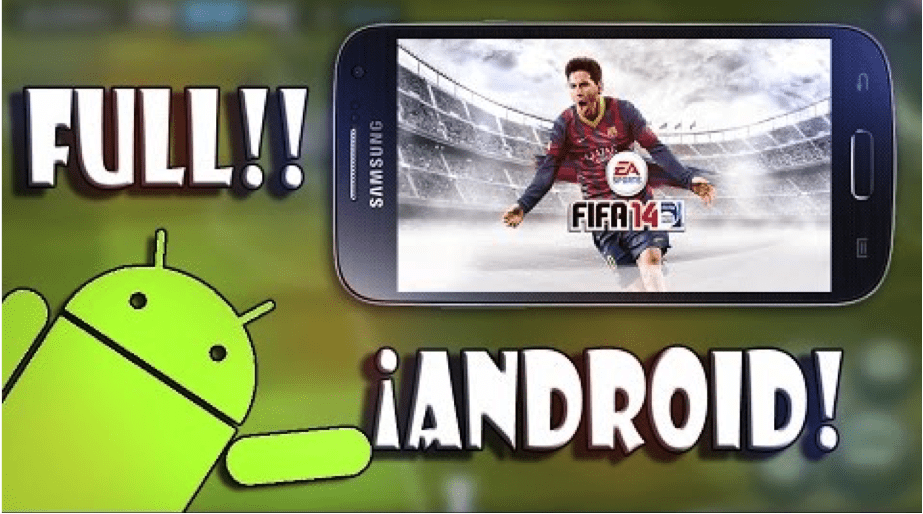 In this post you will learn how to unlock FIFA 14 for Android, with all forms of play and MUCH MORE, step by step. ENTER, YOU WILL LOVE IT!
WE START:
Welcome to another blog post.
FIFA 14 has been an amazing game. It has excellent graphics and a very good game experience, where you show your soccer skills, and which is available for Android.
Its demand is great, that you can already know how to unlock FIFA 14 for Android, and thus obtain all the improvements that can be found, precisely WHAT WE BRING YOU.
What's up ?: THE REAL LEAGUES, PLAYERS AND TEAMS. Welcome to the most authentic soccer game for Android phones and tablets.
You will feel the thrill of playing FIFA 14 with the new touch controls. Every shot, every goal, every play… it will be phenomenal!
FIFA 14 IMAGES
How to unlock FIFA 14 for Android:
It is necessary to remember first, that if you already have your FIFA 14 installed on your Android, it is not necessary to download the APK that comes here, otherwise, you will have to do the following:
1.- Go to Google Play and download it.
2.- When it goes around the 10% you cancel it (this is so that it generates folders or copyright files and you have no problems when installing this tutorial APK).
Now we will: we will learn how to unlock FIFA 14. Once the game has been installed (or if you already have it), go to your file manager and find the folder called «com.ea.game.fifa14_row«.
Within the contents of the game (the download section is a little further down this page). After that, we will proceed to unlock FIFA 14 for Android:
1.- Put both parts of the game in the same place.
2.- Then, get into one of them and unzip what is inside.
3.- Delete the ZIP files.
4.- Drag the file «main.132.com.ea.game.fifa14_row.obb»Which is inside the folder you unzipped, inside«com.ea.game.fifa14_row" of the game.
5.- Get in the game and wait ...
6.- When it has loaded, go to the store or the panel where it asks you to buy the modes.
7.- Press buy several times, if it gets stuck, skip the game, delete it from multitasking and go back in, if not, you will get a message saying that the purchase was made correctly.
8.- In both cases, it will validate your purchase, get back in the game and… DONE! You have learned how to unlock FIFA 14 for Android.
DOWNLOAD FIFA 14 for Android
We have prepared the download links for this magnificent game for your Android, weighing around 1.05 GB all together. To download the files, click on their respective buttons:
Game APK:
Download gameDownload the game APK
SD DATA:
Part 1Download part 1 of the game
Part 2Download part 2 of the game
File password:
PasswordSee the password to unzip
These contents belong entirely to OurAndroidFull.
Before concluding this article, I would like to tell you that we like compose on Android. We have more APKs, tutorials, etc.
Likewise, we talk about gaming issuesSure you are a Gamer, we invite you to see our Gaming space!
Were you able to unlock FIFA 14 for Android? Leave us your answer in the comment box! We want to know how you did.
See you in another article.