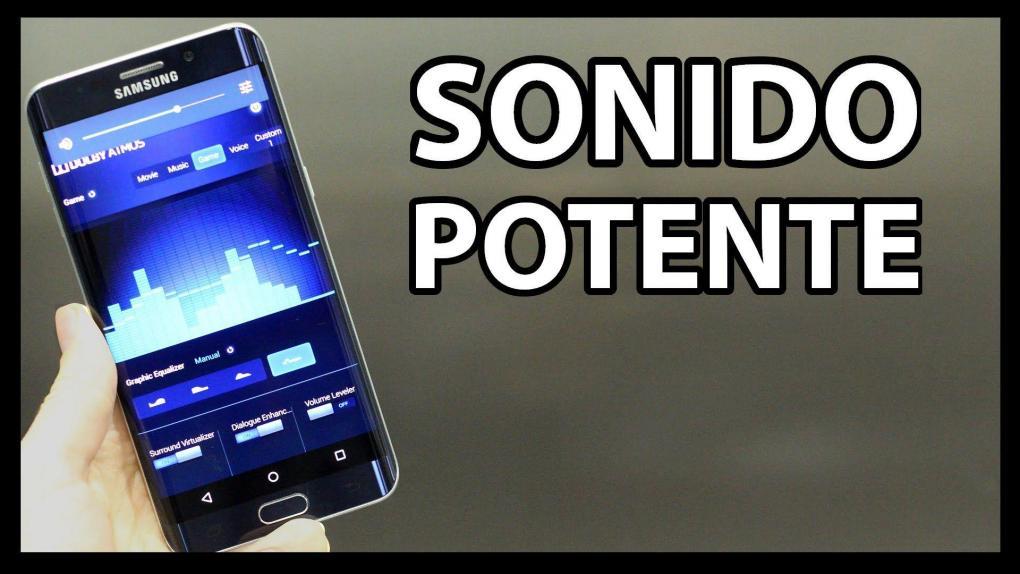 In this post we will tell you some tricks and tips to increase volume on Android, so you will have a quality sound in what you listen. ENTERS!
WE START:
There are various tips and tricks to increase volume on Android that are quite effective and will allow you to enjoy the best sound on your mobile.
mobile audio systems have improved, there are some sound connoisseurs looking for a way to improve the audio quality on their devices.
In this way, there are currently many tips, tricks and applications that will be very helpful to improve the sound quality of your mobile.
Today we will mention some of them below!
5 tips and tricks to increase volume on Android
We will divide this post into 5 different tricks, and we will explain each and every one of these tricks to increase the sound on Android.
Ready? Let's go to the first one!
Locate the speakers
A tip that it may seem a bit absurd but it really is very important, is to locate the speakers, since many times these are usually very small.
And, in case you want to listen to the sound of your device through the speakers:
You must make sure that the cover of your mobile or even your hand, do not interfere with them.
At the same time, in the quality of the sound, since many times this can go unnoticed.
Make your own speakers with this!
This is a great option to increase the volume on Android!
There are many speakers that you can buy to have a quality Excellent sound, they work with Bluetooth.
But, if you don't want to spend so much you can make one yourself with a can of Pringles, for which you won't need many materials.
You can look for a little tutorial on the internet, as there are many of them. Here is this interesting link:
WATCH VIDEO: MAKE A SPEAKER WITH A CAN OF PRINGLES
In this way, this system will significantly amplify the audio of your mobile, and manufacturing it is very easy and you will not need money.
Although, if you prefer a more professional result, you can resort to buying an external speaker for your mobile.
Too, you can use an equalizer to improve the sound quality of your device.
Thus, there are many applications available on Google Play and Apple Store that will allow you to download an equalizer that offers you audio quality.
One of the best known is Poweramp, which is a ten-band equalizer so you can precisely configure the sound you want to achieve.
Download PowerAMPDownload from Google Play
In this way, this equalizer has a screen where you can configure many aspects of the sound, as well as:
Balance.
Stereo sound.
Volume.
And, you can buy it for free or buy it with more options.
Use quality headphones
This point is one of the easiest to increase the volume on Android:
On the other hand, if you do not want to use the speaker to listen to the sound of your mobile but the headphones, it will be quite necessary that you resort to good quality and good brand.
These offer you the best quality for sound!
And, in the market you can get many models of good headphones at somewhat cheap prices.
Also, it is not the best advice but it is essential that you keep it in mind to be able to listen to the best quality music through headphones.
We did a search, and you can find good quality at an affordable price, look at them:
Do you have rooted your Android? Watch this!
If you are a root user, you have more options to improve the audio quality:
You have root access to a flashable ZIP as well as access to Dolby Atmos or Viper4AndroidFX.
These will give you the option so that you can configure the sound quality and volume of any non-root application.
As you see, these tips and tricks to increase volume on Android They will be of great help to you to improve quality.
Either through the speaker or through headphones, since enjoying good music or some video with quality audio is very pleasant.
---
To conclude this article, we want to tell you that in this blog you will find everything about Android: tutorials, help, tips, tricks, etc ... Visit us!
Too we talk a lot about maintenance related to Android and PC cell phones: sound, cleaning, changing, etc ... Surely there will be something that interests you to read.
How about these tricks to increase the volume on Android? Do you have other tips that you don't want to share? Leave us your humble opinion in the comments!